No matter what your plans are for the week, whether thy involve meeting up with old friends, relaxing after work, chatting at leisure or just enjoying Riga's nightlife, a great option is to visit one of Riga's cocktail bars. These seven unique Riga bars are among the most popular in the city – each has its own special character, original cocktails and concept. Choose you cocktail bar, because as the clock will tell you – Riga Cocktail Hour is here!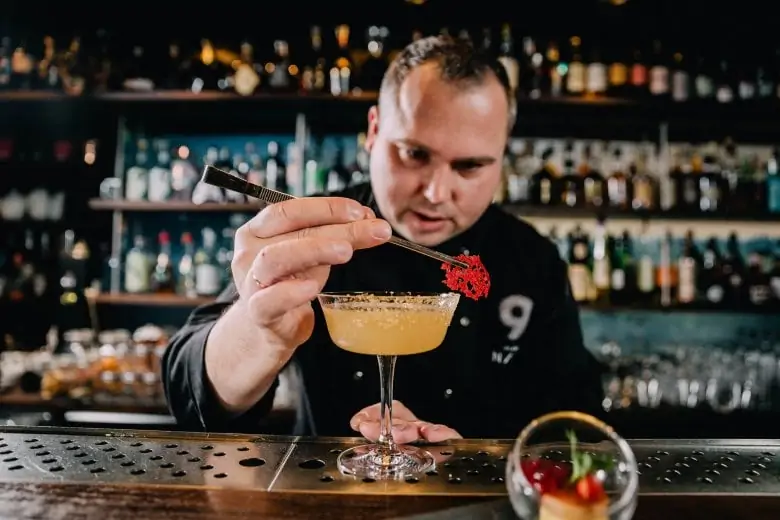 CLOUD N/NE
Feel the world class atmosphere at CLOUD N/NE premium cocktail bar - a place to relax and enjoy excellent premium class cocktails, mixed using exclusive alcohol brands, as well as a refined food menu served until 2:00 a.m.
Thanks to its unique concept and excellent alcohol list, CLOUD N/NE's bar has won countless awards and recognition. DJs perform each weekend, and guest shifts are organized with world famous bartenders. An outstanding design, excellent sound system and top-class service - this is a place where all guests will enjoy a comfortable evening.
* Due to high demand, we kindly request to make a reservation. Entrance from the age of 21.
Address:

Strēlnieku iela 1B

Tel.:

+371 22999919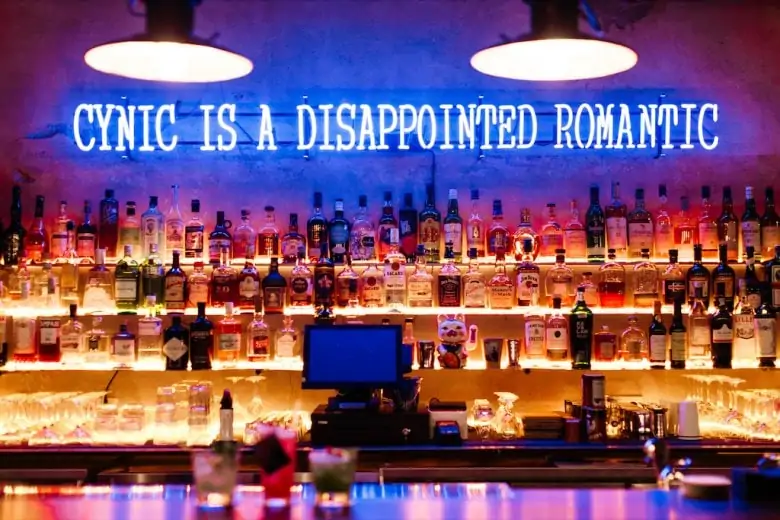 Cynic Bar
A cynic is a person who provocatively rejects accepted standards of virtue and politeness. Cynic Bar is a place, where there no boundaries, which is underlined by the work of its creative team, who symbolise genuine hooliganism in the bar industry, being fearless in their violation of accepted norms, but even so maintaining a healthy respect for the ethics of barmen and bars. In this relaxed and free atmosphere, and gazing at the extravagant wall drawings, the barmen serve extraordinary cocktails with witty names and designs. It's true that each cocktail here has its own story, which you should definitely ask the barman to tell you. As promised by the Cynic Bar – in summer, hooliganism reaches new levels, so if you're not afraid of challenging yourself, go ahead and plan a visit to the Cynic Bar!
Address:

Baznīcas iela 1/3

Tel.:

+371 26970740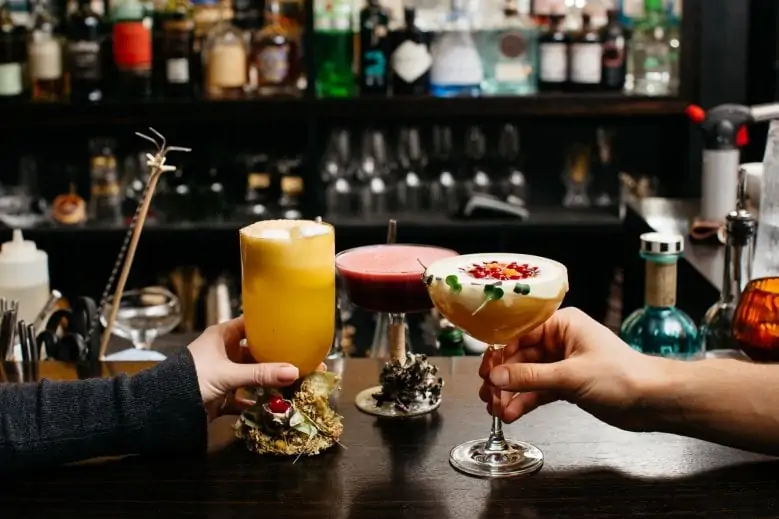 Bārs XIII
Bārs XIII is a place in the Art Nouveau quarter of Riga' Quiet Centre, where the magic of Ancient Europe is offset by contemporary elements. Here you're sure to enjoy the stylish interior, original cocktails, served in a unique way, and refined snacks. It was no accident that Bārs XIII received the Platinum Platter Award in 2015 as the best bar in Riga. Stop by Bārs XIII on Wednesdays and Thursdays and forget your daily cares and worries. Enjoy some cocktails for friendly prices in an intimate atmosphere, accompanied by the "old school" rhythms of hip hop and house music. On Saturdays, you'll be greeted by champagne and special cocktails that complement caviar snacks. But for those who wish to spend a moment in a private conversation, we've created a separate Cigar Room.
Address:

Strēlnieku iela 1a

Tel.:

+371 26761313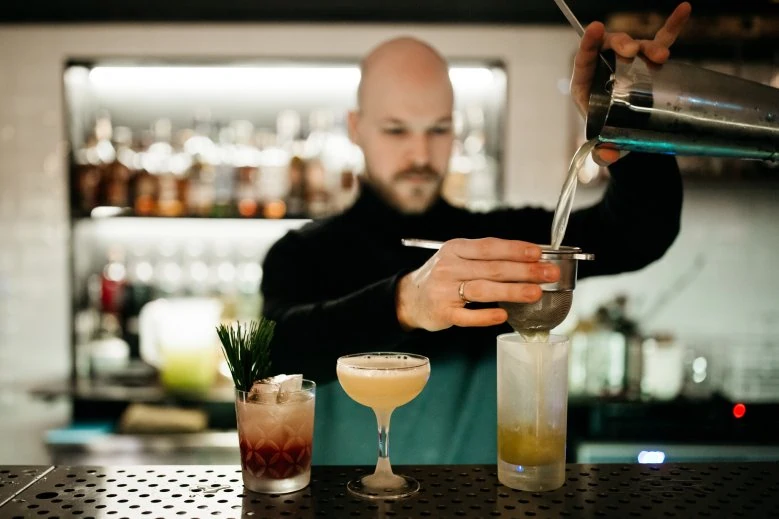 Gimlet Nordic Cocktail bar
Latvia's Centenary has passed searching for Latvia's flavours in food, but what about drinks? The Gimlet Bar celebrates Nordic and Latvian flavours in contemporary cocktails, which include wild herbs, berries and fruit. Beetroot, pines, wild cherries, carrots, chokeberries and fermented radishes – it defies belief that these ingredients could take you on an incredible flavour adventure in the world of cocktails. Drinks are prepared exclusively using natural ingredients, while kombucha brewed on the spot and specially-prepared cordials give flavour a sweet or bitter twist. This is a place, where we'll definitely be able to taste both nature and Scandinavian flavours: skål! (which means "Cheers!" in Swedish).
Address:

Baznīcas iela 37

Tel.:

+371 28379422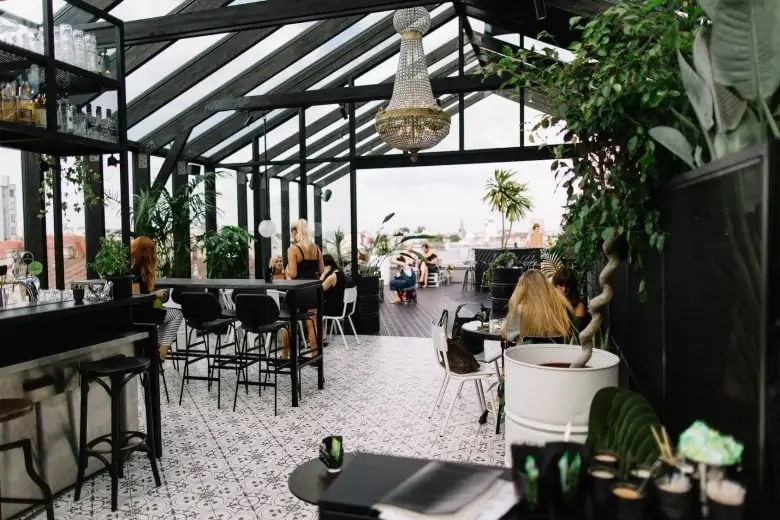 Herbārijs
Gastro bar Herbārijs is an ecosystem of hospitality, flavours and plants in a wonderful location – on the terrace of Galleria Riga Shopping Centre, with stunning views of Riga's roofscape, where you can enjoy sunsets and the pastel coloured sky throughout the year. Herbārijs is located in a glass "greenhouse", which creates the atmosphere of orangerie not only in summer but also in winter. Various herbs, fruits, berries, herbs, plant ingredients, peppers and teas are used in both Herbārijs' signature cocktails and classic cocktails. The menu is local, Latvian and seasonal. This is an ideal place to enjoy lunch, dinner or Sunday brunch.
Address:

Dzirnavu iela 67

Tel.:

+371 27343393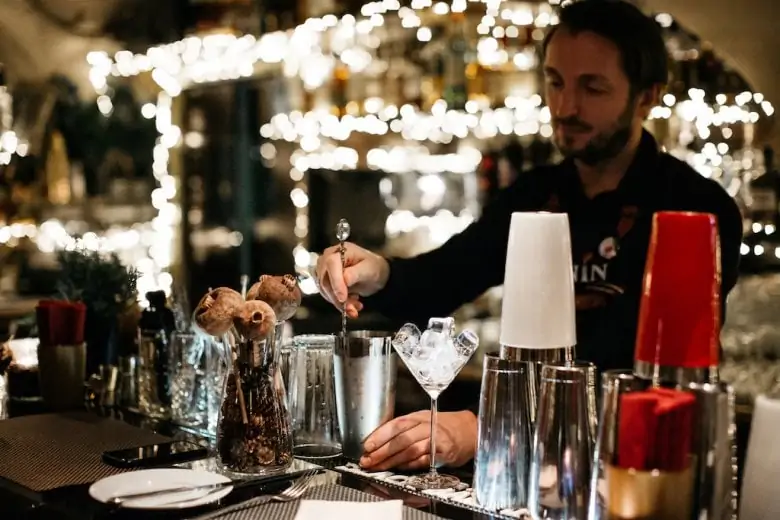 Balzambārs
Located in one of the Old Town's basements, for the past six years, Balzambārs restaurant and bar has been delighting visitors with its delicious restaurant-quality comfort lunches, dinners and expertly prepared cocktails. For those who visit Balzambārs in the evening, this is a wonderful pre-party bar in the Old Town, where you can enjoy a relaxed atmosphere and have dinner, and look forward to the evening or nightlife ahead. Here, you can enjoy world-famous classic cocktails, as well as signature cocktails, all of which are available for the same price. Occupying a special place on the drinks menu are cocktails prepared with Riga Black Balsam, which is one of the city's symbols and chimes with the name and essence of Balzambārs itself.
Address:

Torņa iela 4

Tel.:

+371 67214494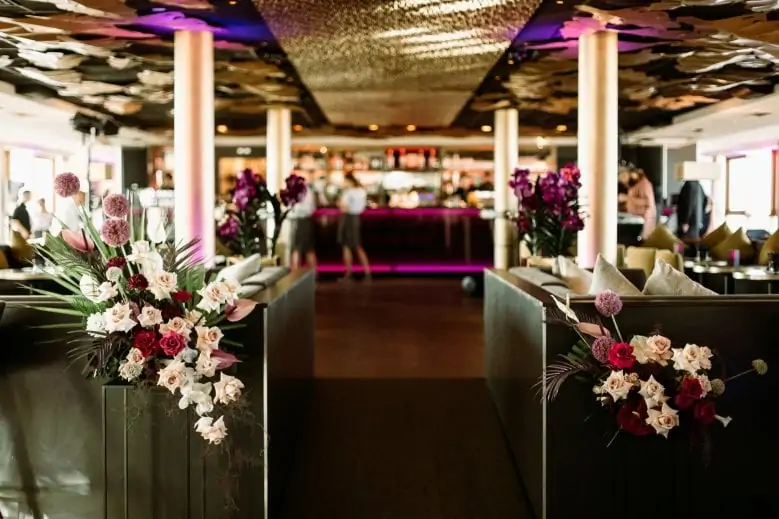 Skyline Bar
High above the buzz of the city, the Skyline Bar on the 26th floor of the Radisson Blu Latvija Conference & SPA Hotel tempts both visitors to the city and locals to enjoy the inimitable views from Riga's panorama. The newly created cocktail menu with signature cocktails was created, drawing inspiration from Riga's legends: the Midsummer solstice, Walter Zapp's invention of the Minox spy camera, and the rendezvous point by the Laima Clock, etc. Likewise, of course, you can enjoy the cocktail world's classic concoctions and the dish of your choice from an eclectic menu. This is a place, where all your senses will prove worth their weight in gold, through your enjoyment of delicious food and beverages, fragrant aromas, atmospheric music, and memorable moments that spike your emotions, not to mention your stunning views of the city's colourful buzz playing out on the streets below.
Address:

Elizabetes iela 55

Tel.:

+371 67772288