With a national cuisine filled with meaty dishes, at the first glance Riga doesn't seem like such a vegan-friendly destination. But once you start counting all the entirely vegan places and those that offer a wide selection of vegan courses, it becomes apparent that the vegan food scene in Riga is alive and thriving.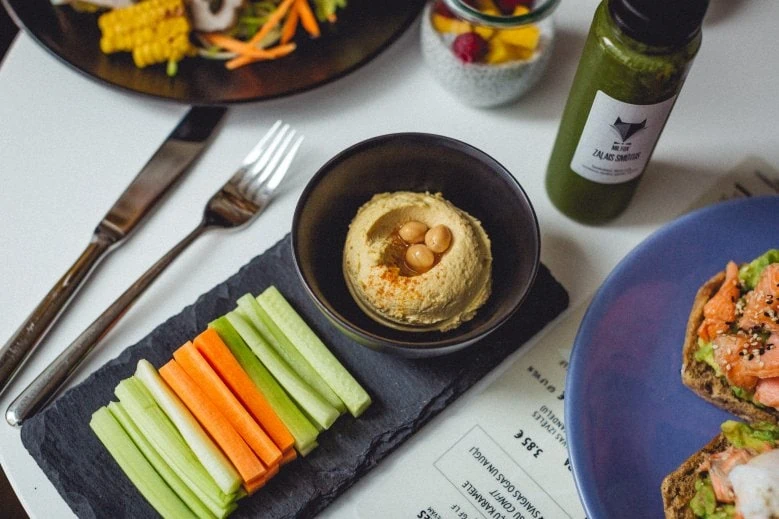 Mr Fox
This playful little café is famous for its healthy breakfast and lunch options. Vegan pancakes, smoothie bowls, and an oatmeal made from the milk of your choice feature on the breakfast menu, which also includes such non-vegan classics as shakshouka and frittata. For lunch there are vivid plates of buddha bowls, peanut stir fry, rainbow noodles etc. All the dishes can be updated with protein, veggies and other toppings of your choice, and you can even create your own bowl. There is also a decent selection of grab-and-go grub.
Dzirnavu 34a
Address:

Dzirnavu iela 34 A

Tel.:

+371 29277391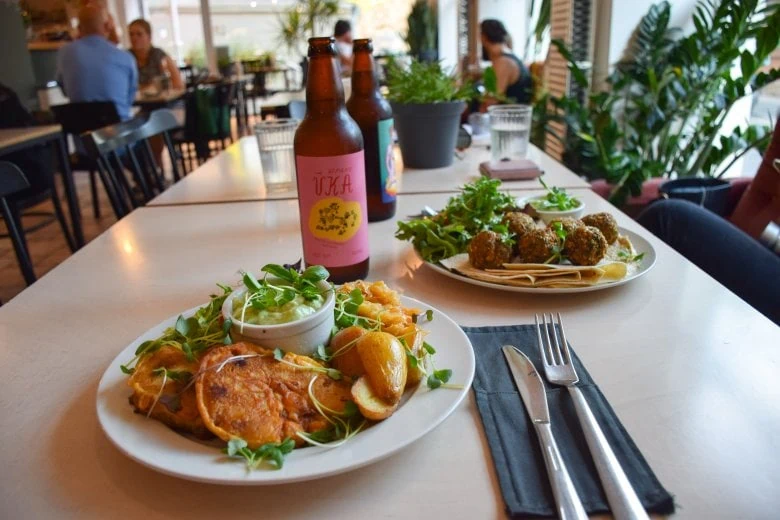 Terapija and Mazā Terapija
This is the place that will prove to your carnivore friend that you can easily appease your hunger without animal produce. The lengthy menu includes sumptuous portions of snacks, salads, woks, soups, wraps and burgers. There's also a daily lunch deal that is both affordable and satiating, as well as a Sunday brunch that is as extensive as a birthday dinner table in the Latvian countryside.
Address:

Baznīcas iela 15

Tel.:

+371 20045234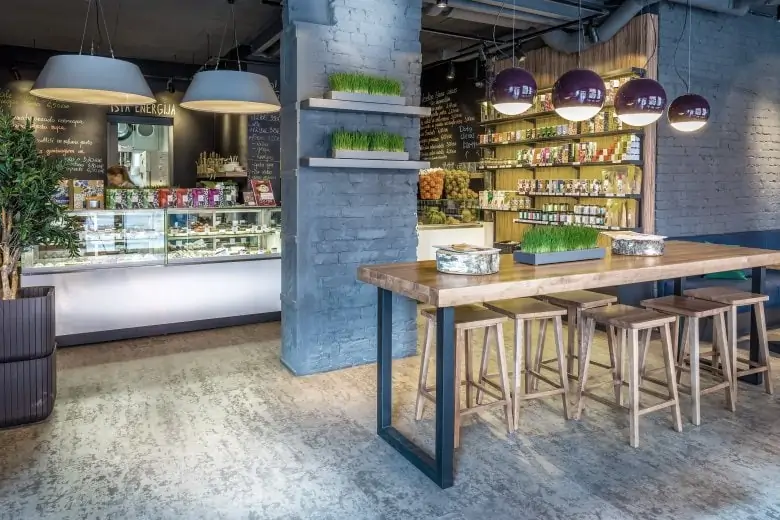 The Beginnings
Want to have a healthy, balanced meal? You can't go wrong here as every dish on The Beginnings menu is developed in collaboration with nutritionists according to the principles of the Blue Zone longevity diet. The almost-vegan menu is bursting with healthy, colourful plates - burgers, wraps, soups and Buddha bowls. Nonetheless, each dish on the menu is presented with an infographic, clearly showing how much fat, protein, carbs are in the dish, so you know exactly what you eat. The name of the place rings a bell? That's because The Beginnings also produces healthy snacks which can be bought at the restaurant and other stores.
Kr.Barona 21
Address:

Kr.Barona 21

Tel.:

+371 24400370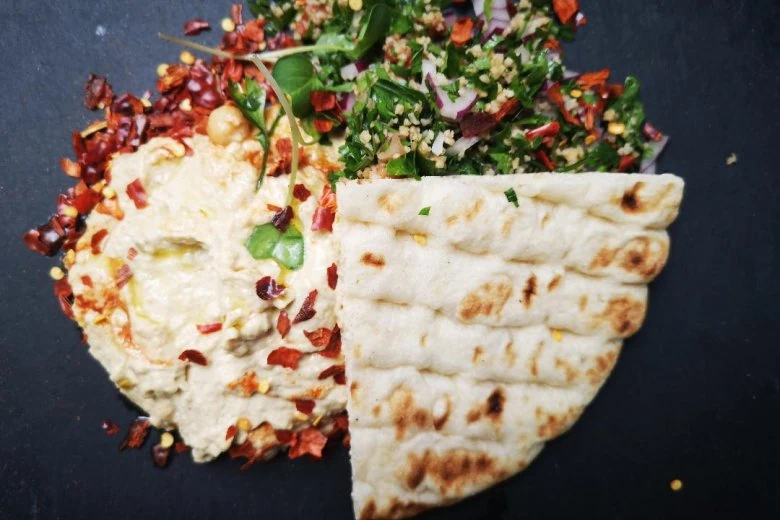 StockPot and StockPot XLs
This humble luncheonette is beloved by spicy food fans, which, as the lines during lunch time proves, are a plenty. The ever-changing menu scribbled on a blackboard is short and compelling and always includes a vegan and vegetarian option. Middle East flavours, Caucasian staples and something from the Mediterranean – the kitchen is a world of influences. Noticing the appetite for spicy plates, they have also opened another outpost on Kr.Valdemara street.
Ģertrūdes 6 and Kr Valdemara 36
Tel.:

+371 27008508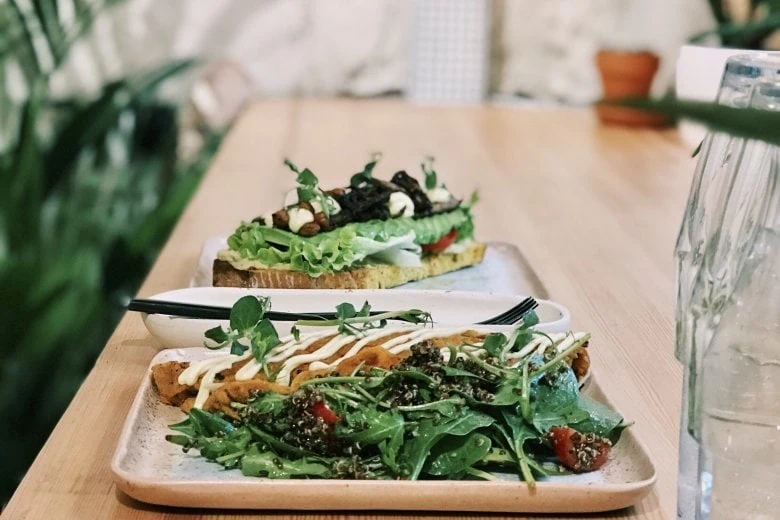 Stars Coffee
While Riga is brimming with coffee pit-stops, Stars Coffee is definitely the most vegan-friendly one of them. Stars is a café and a micro roastery that also bakes their own bread. The menu is a collection of favorite breakfast dishes by millennials and almost everything is plant-based or either can be served vegan. Filling smoothie bowls dressed to perfection, porridge made from milk of your choice, and a gigantic avocado toast that is so picture-perfect it's probably one of the most Instagrammed things in Riga. And when it comes to the brew – they definitely have the best oat milk latte in the city!
Aleksandra Čaka 41-1B
Address:

Aleksandra Čaka 41-1B

Tel.:

+371 26666912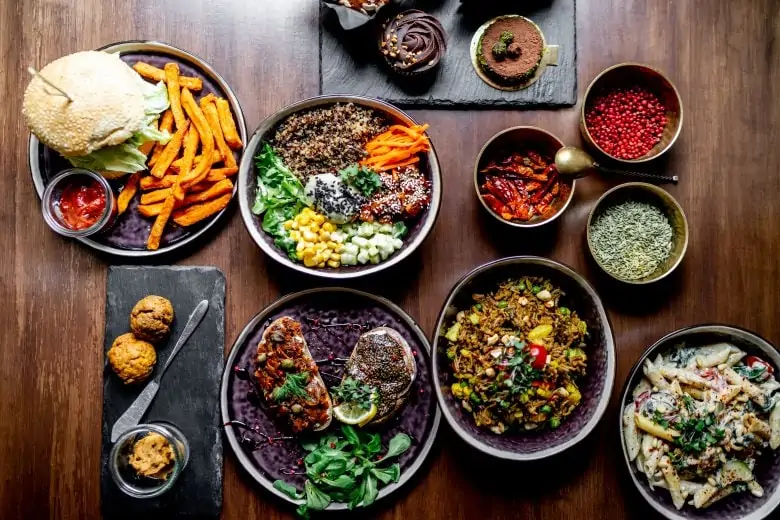 Bhajan Café
Tucked in a basement in the charming quiet centre area, Bhajan Café features a 100% vegan menu. The meals are a vegan take on Western cuisine classics, think English breakfast, Caesar salads and pasta Carbonara, while the homely and relaxed mood is inspired by the East. There is also a stack of healthy desserts to round up the meal.
Antonijas 10
Address:

Antonijas iela 10

Tel.:

+371 22816881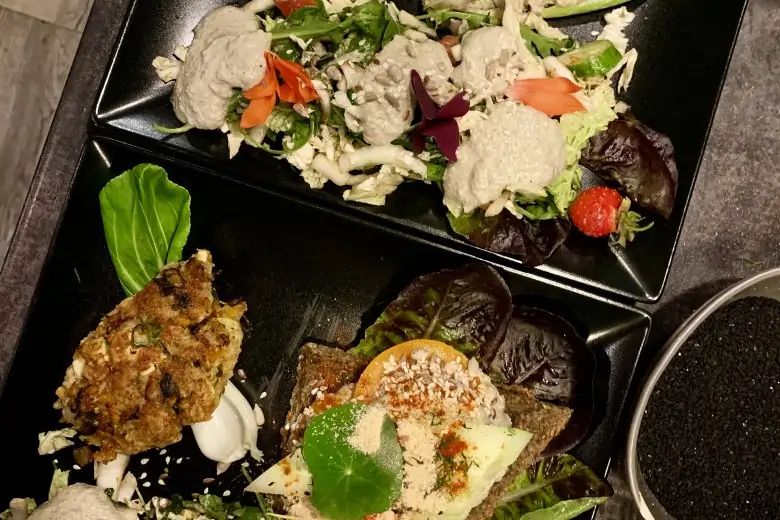 Nirvana
Just across the street from StockPot, in one of the most serene nooks of the downtown area, resides another vegan temple with a well-suited name. Nirvana's daily-changing menu includes two or three raw vegan lunch options and a couple of raw desserts. If your idea about lunch is a plate packed with earthy flavours, then Nirvana is the place for you. Their excellent selection of teas and the soothing atmosphere will leave you feeling like you just attended a meditation session.
Ģertrūdes 5
Address:

Ģertrūdes iela 5

Tel.:

+371 24225312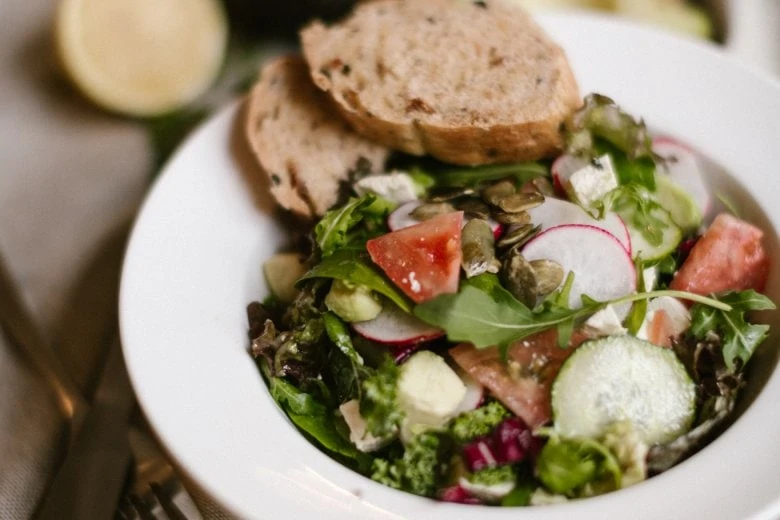 MiiT
Beloved by young, creative professionals, this coffee shop is also famous for its vegan and vegetarian cuisine. On workdays their vegan lunch deal (soup + main course for 6 euros) makes conscious professionals queuing up, while during weekends they have a slap-up vegan brunch that's known for their variety of cute and delicious little pancakes. They always have a list of alternative milks and a counter filled with mouth-watering plant-based pastries and sandwiches.
Lāčplēša 10
Address:

Lāčplēša iela 10

Tel.:

+371 27292424