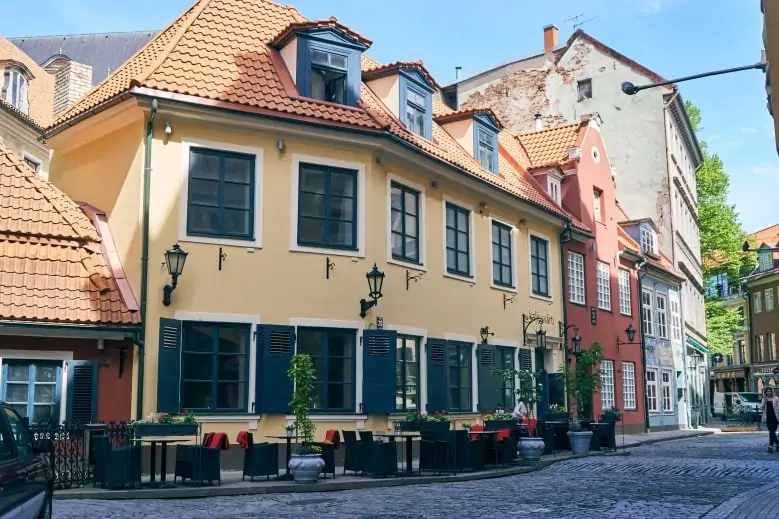 Kaļķu Vārti is one of the best restaurants in Riga and has moved to the legendary Jauniela Street.
The Kaļķu Vārti restaurant extends over three floors. During the restoration and remodeling of the premises, evidence of past times was discovered that give the modern interior a historical note, such as the original wooden structures and brick vaults in the basement.
Chef Inga Cīrule has created a distinctly seasonal menu with the richness of Latvia's countryside, forests and waters. Many attribute the honor of the flagship of modern Latvian cuisine to Kaļķu Vārti, and the restaurant justifies this status. Modern Latvian cuisine does not mean taking traditional recipes out of dusty cookbooks, it is thinking that focuses on the story of the natural gifts that grow around us and can be found here in Latvia. Using all this, experimenting and combining, great dishes of Latvian origin are created.
The restaurant is in historic buildings from the 17th century. The guardian of the city gate of Riga once lived in the pink building at number 22. Cinema lovers recognize the house as 221b Baker Street, where Sherlock Holmes lived, or the flower street in Bern, where Stierlitz's secret room was located, as well as buildings from the Latvian feature film Agrā Rūsa.
The 225-meter-long Jauniela has a 400-year history and even Czar Peter I has strolled here. Here was the residence of the Riga Vice-Governor and Pauline von Württemberg, Queen of Württemberg, who was born on Jauniela.