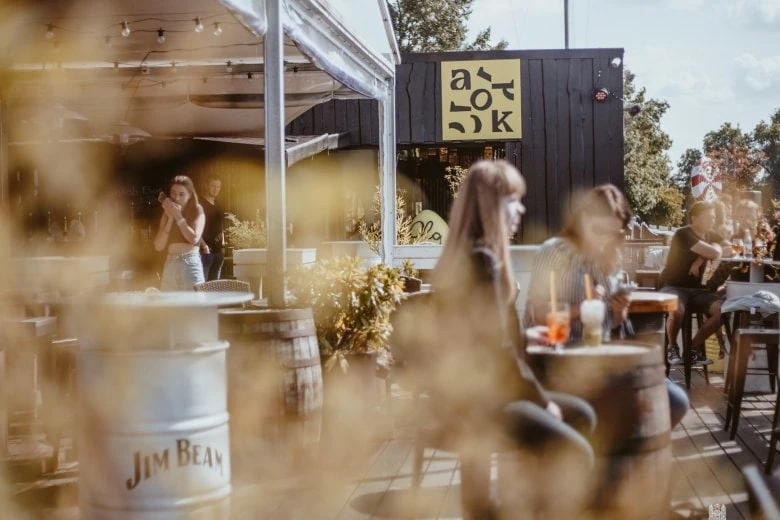 Beginning with the humble drive to launch the first house music open-air event venue and rebuild the industrial andrejosta into the city' s hot-spot for different kinds of audiences. Fast-forward AOK has become the trendy food, culture and social hub in riga with local communities at its heart. This unique experience is based on aok philosophy - we dont have a target audience. Concept AOK believes in social equality and is made for everyone.
EAT.
AOK venue believes in the concept of simple and delicious, while offering a selection of street food from all over the world with a twist from the local Latvian taste. Through out the years of experience, AOK has the ability to adapt to a different occasion. By that said- theme nights are our speciality.
DRINK.
With its buzzing and crowded atmosphere, AOK is the perfect spot to enjoy food and drink within one location in the port of Andrejosta - with live music, entertainment or socialising with friends. Following the demand, AOK has their own unique an provocative cider label, produced by "Murbūdu Sirds"
PLAY.
To have your experience at AOK even more unforgettable, AOK has their own year-round schedule of entertainment and a weekly community-led programme of events, also including food and beverage. Fridays and Saturdays are known for the high end House music DJ performances that are usually paired with ambassador cocktails. AOK brings its own hidden surprise treasure box, where once in 2 weeks a special POP UP performance is announced just couple of hours prior the event.