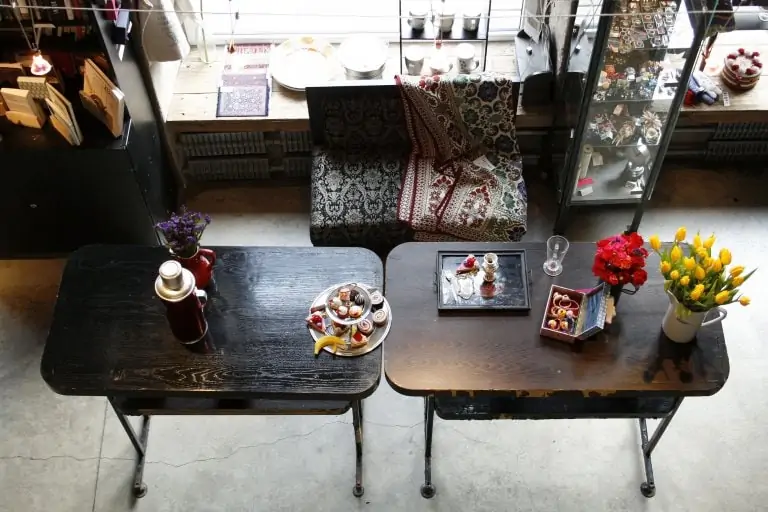 The Bufete Restaurant upstairs opens up a view on the exhibition at the gallery "Galerija Istaba" and Kr.Barona Street. Each table is decorated differently to remind one of an actual room (istaba).
Mārtiņš Sirmais, one of the most popular Latvian chefs, runs the upstairs Bufete, featuring mainly organic and non-frozen food. No menu is available, talk to the chef himself, order whatever you like, and see what the kitchen has to offer.
The gallery "Galerija Istaba" features a new exhibition each month.
"Galerija Istaba" offers Latvian-made gifts: original jewellery, accessories, china, sheets, cards, postcards, CDs, art catalogues, and cultural publications.