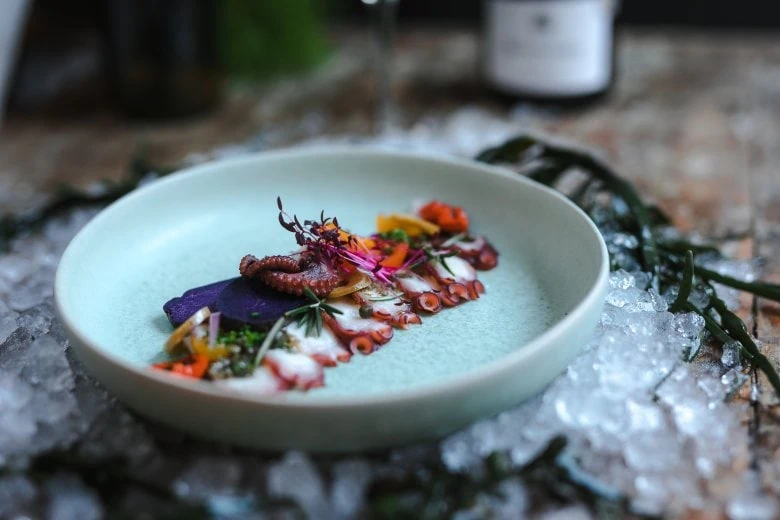 The story of the Buržujs (Bourgeois) restaurant began with an ice cream cafe that has transformed into a restaurant / oyster bar over the years, attracting a wide range of fans. Bourgeois home is the historic Bergs Bazaar, where life, food and the arts meet.
The paintings organically fit into the interior of the restaurant, which is made in an ascetic-minimalist style.
The menu is based on local, seasonal cuisine and seafood, with matched beverage list – nice wines, craft beer and spirits from local distilleries.
Combining the best available products from Europe and Latvia, the Buržujs team managed to create their own taste style. This breakfast, lunch or dinner offer - a combination of tastes, decoration and presentation will be in the same Buržujs style.
It was the team of this restaurant that began the tradition of the Riga Oyster Festival and Oyster master classes, which are the visiting card of Buržujs.
Incidentally, local ice cream is still served here!