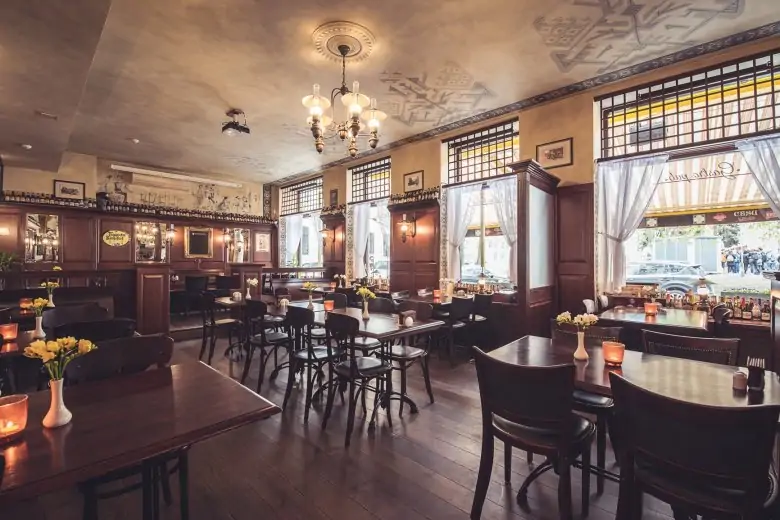 Gastro pub is made in a style of an elegant pub - the main hall has a spacious bar, designed in dark wood and with Belgian-style pub decorations, inviting for a glass of good beer, snacks, steak or mussels.
In 2017, a new restaurant Gastro Pub Duvel's with Belgian cuisine was opened in one of the historical buildings of Old Riga with a cat on the roof that has been loved so much by tourists. Even though it is quite new, it has become popular among the residents and guests of Riga.
Duvel's Pub boasts being a restaurant with good-quality cuisine, well-designed food, professional service and, of course, a broad range of draught beer from the best breweries in Belgium, Germany and France. You will be offered more than 18 kinds of draught beer and more than 150 kinds of bottled beer.
The chef of the restaurant is Andrejs Kudravecs who has vast experience in the best restaurants in Riga and Europe. He will always have something to offer to the most picky guests. Duvel's Pub has a large menu with various meat, fish and seafood dishes, grilled food, burgers and exquisite snacks.