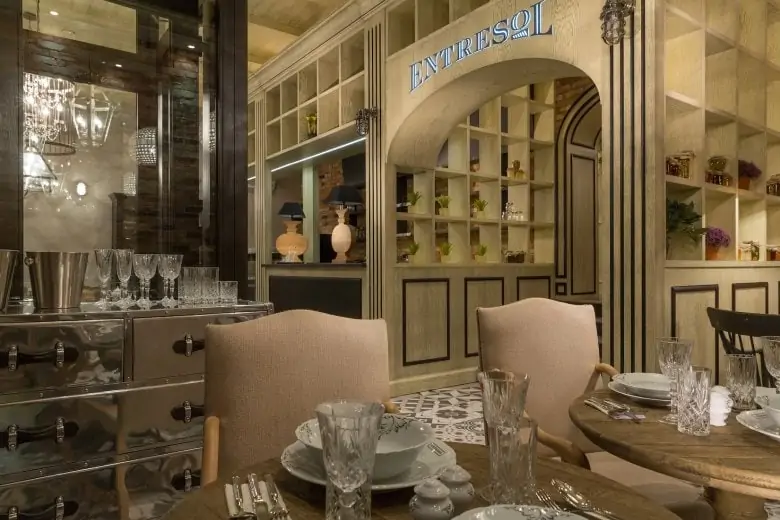 Manned by expert chef Raimonds Zommers, this charming restaurant is a touch of France - the birthplace of fine dining.
At Raimonds Zommers' Entresol, classical style remains the heart and soul with the latest trends at the forefront.
Lovely and comfortable with subtle elegance and, naturally, standards of excellence, are the trademark of this spotlight project from the award-winning Zommers: a dining establishment with the unusual name of Entresol.
Here your taste buds will have a jolly holiday. 11 appetizers of wide variety along with the standard menu greet you - to get you rolling on this flavor-sensation carousel.
Foremost, Raimonds Zommers carries the quality seal, rest assured, so prepare yourself for something "seasonal and sensational, with artistic flair".