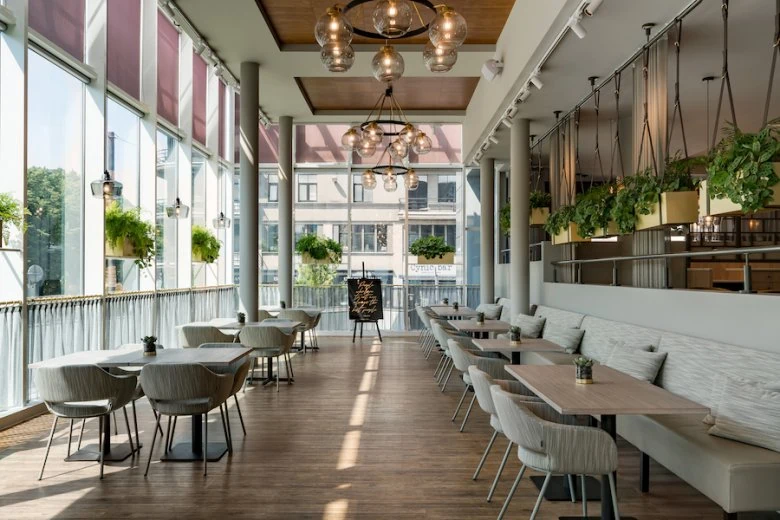 A place where breakfast, lunch and dinner buffet are served in light and cosy surroundings overlooking the picturesque Esplanāde Park. Restaurant Esplanāde is located in the very centre of Riga – on the ground floor of the Radisson Blu Hotel Latvia.
The restaurant offers a great view overlooking the Esplanāde Park, and is one of the places in Riga where you can enjoy dinner in a picturesque conservatory. The restaurant is divided in several sectors allowing big and smaller groups of people to have their meal here, as well as families, the youngest children of which can play in the ''children's room''.
The restaurant offers a wide choice of soups, salad, main courses, fresh-baked bread and delicious, home-made desserts.
In the evenings Esplanāde offers international à la Carte menu supplemented by the best of local seasonal products.