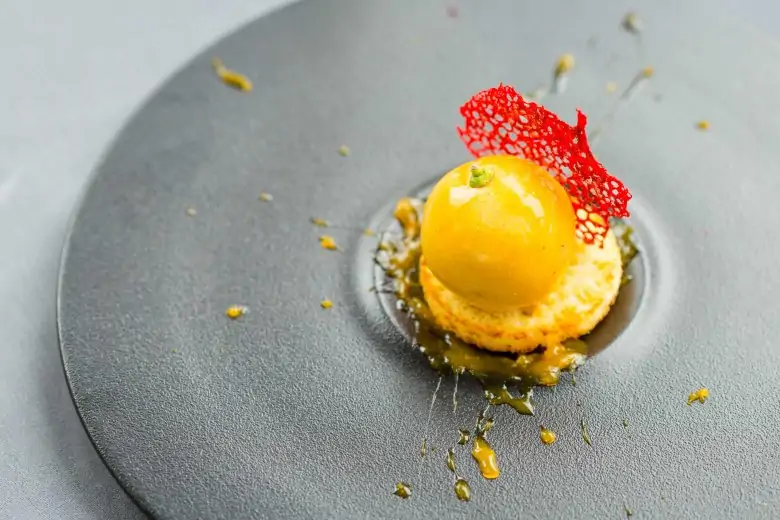 A restaurant is located on the 5th floor of Hotel Gutenbergs, from where it is possible to enjoy stunning views of the roofs of Old Town. After a reconstruction in the spring of 2016, the restaurant is now open all throughout the year.
The terrace is divided into two sections – the restaurant section, designed with the help of a local designer, which also features a fire-place for cozy winter nights, as well as the summer terrace outside, from where splendid views of Old Town Riga can be enjoyed.
The terrace can accommodate up to 80 persons, who will feel comfortable and safe during any type of weather conditions. This is ensured by the glass walls, the roof of the terrace, convertible walls on the outside part, as well as, of course, heating elements placed throughout the terrace.
Meanwhile, head chef Ingus Felmanis offers a Casual dining experience, featuring a wide range of dishes for all tastes. The restaurant's professional and polite staff is always on hand to make sure any business lunch, romantic dinner, or elegant celebration go bye perfectly in the recently re-opened restaurant.