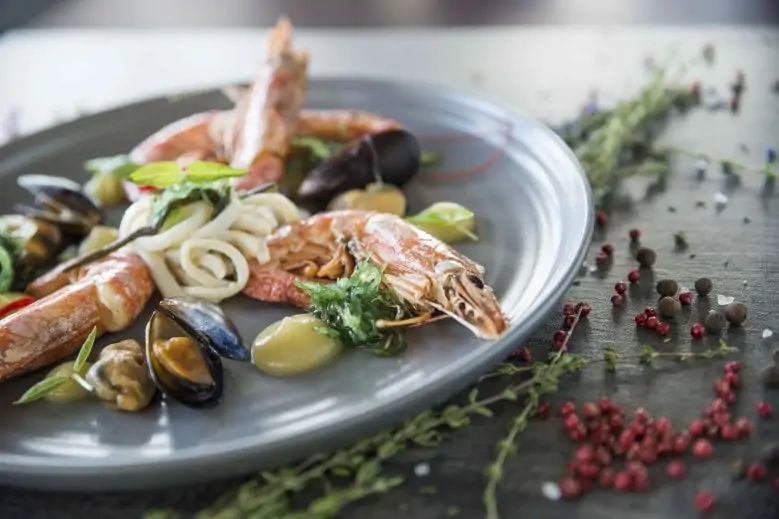 Restaurant Laivu Centrs will bring you away from the city rush to a place, where European taste buds meet with Asian flair.
The satisfaction that you can achieve with great food, tasty wine and spectacular views of the Daugava River, can make you forget that you are in the city center.
Restaurant is part of the Laivu Centrs marina on Zvirgzdu peninsula, which gives the restaurant a romantic atmosphere, being so close to nature and water shore.
The up and coming chef Dinars Zvidriņš, who won in 2017 and 2018 chef of the year title in Latvia will take care of the food. Attentive waiters will help you to enjoy the experience. The interior of the restaurant and the waves of the surrounding waters will help you relax in the green oasis of Laivu Centrs.