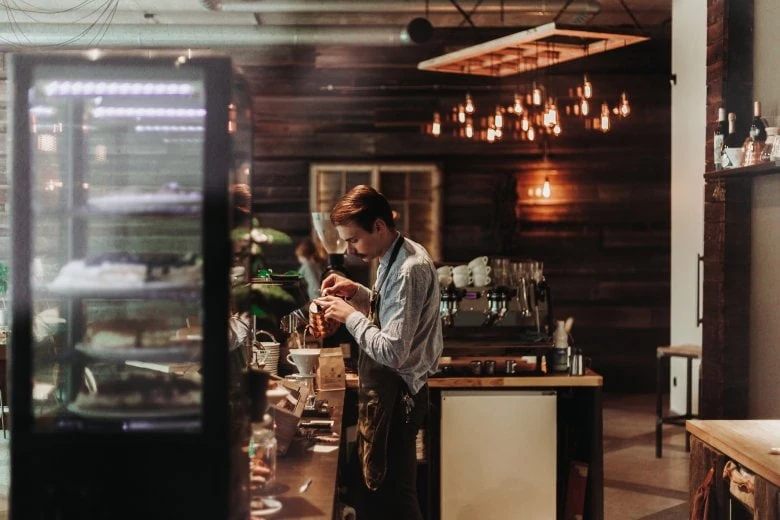 Atmosphere, freshly roasted coffee drinks and real food. Like the three whales, these are the things that lay the foundation of every "Rocket Bean" branch, and "Rocket Bean Coffee House" at 39 Dzirnavu Street is not an exception.
This place is a balance of opposites because it is a place to have a slow meal, arrange your thoughts, relax from the never-ending everyday routine, have a chat with your family members or friends. At the same time, you can just come here for your take-away coffee to continue your everyday run, or stop for a short while to enjoy a tasty lunch. The desirable and unbelievable has turned real and possible. Just come and enjoy!
"Rocket Bean Coffee House" on Dzirnavu Street opens at 9:00 a.m. with warm, freshly baked croissants and freshly roasted coffee. Lunch is on from 11:00 a.m. until 5:00 p.m., while other goodies (cakes, cookies, snacks, sandwiches) are available throughout the day until the coffee house closes at 7:00 p.m. Experienced baristas will reveal new things about the coffee world, and, of course, smiling waiters will always give a helpful hand and recommendations for everyone to make their best choice.