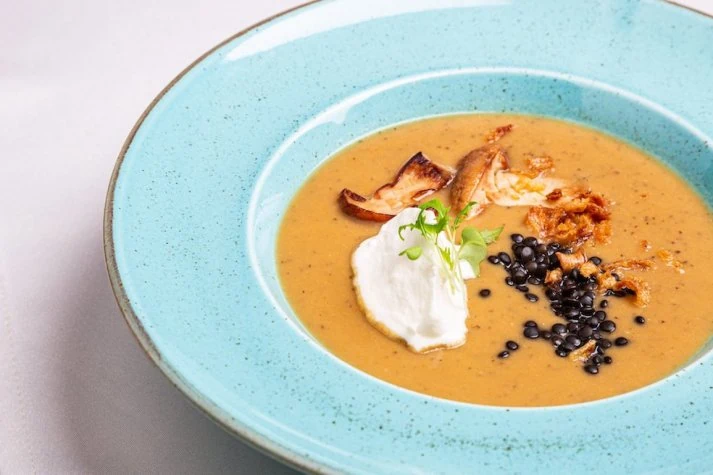 The restaurant has been named in honor of the unique Latvian cow breed – Zilā Govs (Blue Cow). Here, it is possible to taste blue cow steak, which is a very popular dish at the restaurant.
The restaurant also features dishes made of products delivered from various eco-friendly Latvian farms, like, for example, slowly prepared lamb thighs with fried roots and potato mash with peppermint in a red wine sauce. Another one of the exquisite dishes served at the restaurant is flounder fillet served with asparagus, spinach and cherry tomatoes in prepared in cream, or red-perch fillet with white bean and nettle mash served with lemon butter.
The restaurant also features a wide selection of red and white wines.