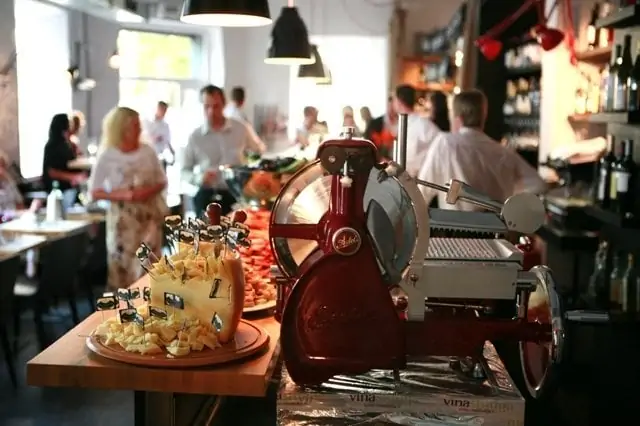 Wine Studio is situated in the so-called "tranquil centre" of town which features many popular restaurants. The Studio stands out for the excellent menu with more than 700 items.
Wine Studio is a professional wine bar/shop with mainly Italian, German, Austrian and the New World's wines and delicious hors d'oeuvres on the menu.
Visitors will enjoy their time here with a glass of exquisite wine, interesting food, a newspaper or chat with a friend. The wine boutique offers 700 kinds of wines for takeaway or enjoying on the spot.
Wine Studio opens the door to a wonderful journey into the world of wine, introduces its various kinds, flavors and bouquets. The premises also has a Wine School where you can learn all the secrets of this age-old libation.