The Latvian proverb has it that 'autumn is a rich man'; thereby the populace knows how to 'reap what it sows'- literally! The beautiful and scrumptious boletus mushrooms, just waiting to be picked, and sauteed in a cream sauce with the new crops of potatoes ( of course, some prefer their penny-buns pickled or sun-dried, a delectable treat come long winter nights) Or how about the abundant quince [The quince is the sole member of the genus Cydonia in the family Rosaceae], that yellow fruit perfect for syrups or candied peel (succade), in the teapot, on a plate with game meat. The Latvian hunter – eager and enthusiastic, to say the least. Deer and moose on the loose are merely 'value added' to the cherished moments spent in the wood and brush, the invigorating air. And - a post-hunt feast tastes even more delicious.
Cydonia.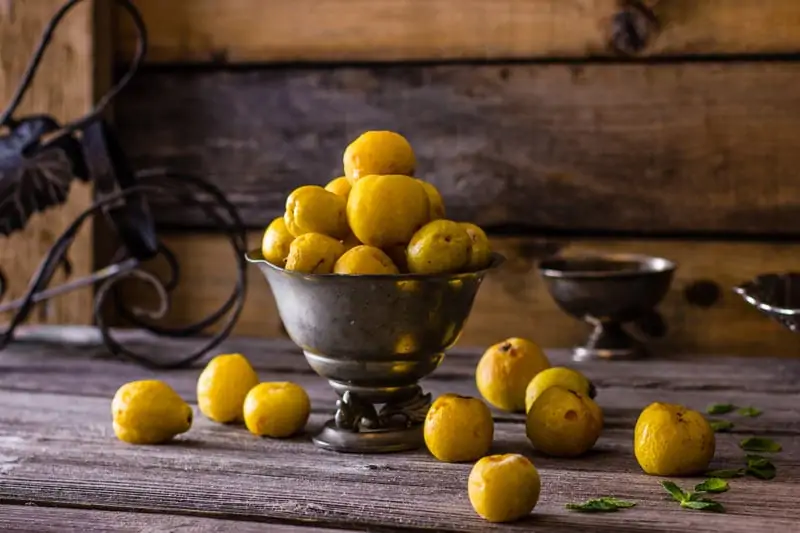 Or more accurately, shrub Quince, because the standard Quince is a tree which, in the right conditions, can grow up to six metres high. It is said that the shrub Quince reached Latvia around 1870, mistakenly, as it was the standard tree that was expected. But, as so often is the case, everything happened just how it was meant to, and it is this hard, golden yellow fruit that has become known as our lemon, the pride of Latvia and one of contemporary Latvian cuisine's trademarks. More than 100 hectares of this antioxidant and vitamin bomb have been planted in Latvia.
Every Latvian has grown up with transparent, amber-coloured candied Quince wedges, used for homemade lemonades, festive cakes and even in pumpkin compote. Today though, Quince is an element of the culinary art, utilised as a marinade for lamb, a component of tangy homemade dessert wines, and for jams perfect for select cheese plates. Overwhelmingly popular as a candied snack, fortunately it is good for you.
Venison.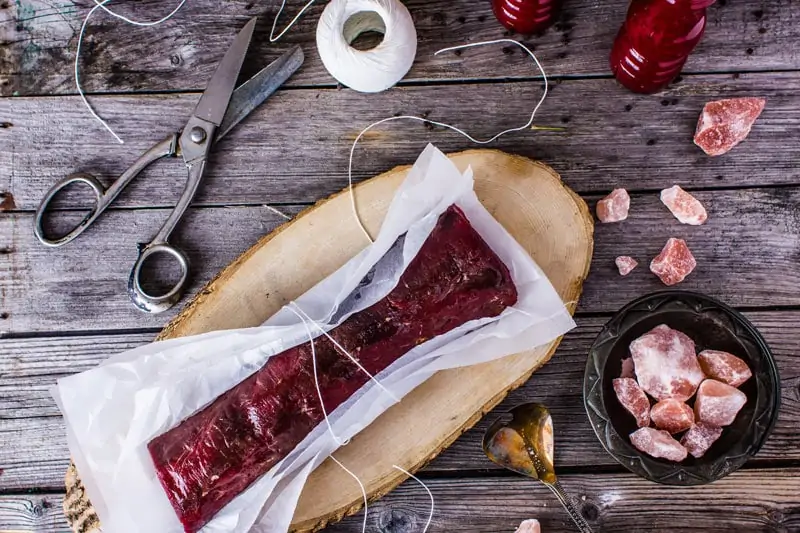 Latvia abounds in deer parks, wide open, impeccably managed, with clean air and water, and lushly forested. Venison is perfect for autumn stews – a scrumptious staple of any family's Saturday or Sunday dinner and served as tartare or steaks in select restaurants. It only remains to decide which Latvian wild autumn-berry wine and sauce – prepared from local herbs and mushrooms – and lightly cooked or mashed vegetables – to serve it with. As for a Venison roast – is there anything more appropriate for a celebratory meal? Perfect for observing Latvia's Independence Day on 18 November!
Boletus mushroom.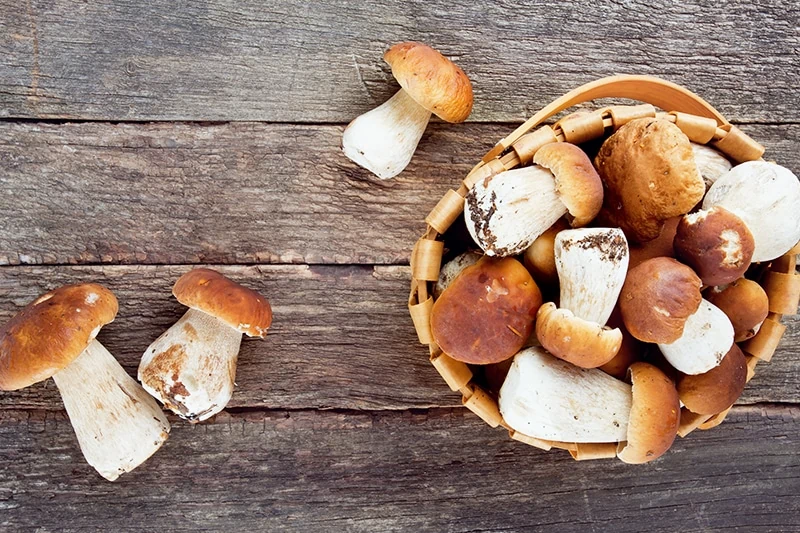 We Latvians are a mushroom-foraging nation, and the boletus (porcini) is considered the pinnacle for modern-day hunter-gatherers. It is the Baravika that signposts the mushrooming season, from early June to the end of September, but in warmer years, early October. In recent autumns, social networks have stirred up the nation with news of prodigious Baravika harvests, too plentiful even for successful gatherers' car boots, while others foraging in less bountiful forests were rendered green with envy. And the results: simply sautéed with butter, braised in cream with new potatoes, marinated, sun-dried, as filling for pīrāgi, a side dish for seafood, beef, as a pâté ... we could continue this delicious list forever! Remember though – the ones you pick yourself taste best.