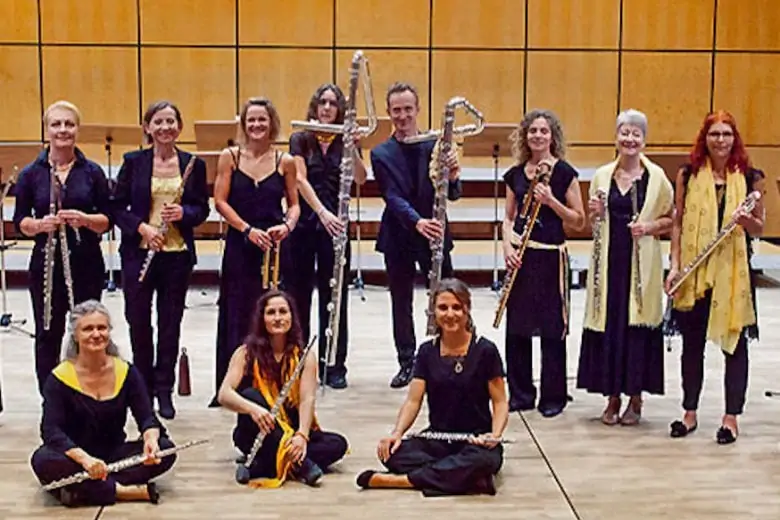 The unique ensemble Post Tenebras Flûtes, consisting of 18 flute players, was founded by Estonian flautist Maarika Järvi in the autumn of 2019.
Ensemble's members come from Switzerland and France. They are passionate about continuing traditions of ancient music, as well as breaking down the boundaries between different music genres – both baroque music and jazz are in the ensemble's repertoire. Members of Post Tenebras Flûtes also enjoy playing music by modern composers, including Arvo Pärt.

Programme: Vivaldi, Sibelius, Fauré, Pärt, Mettraux (première), Schnyder.