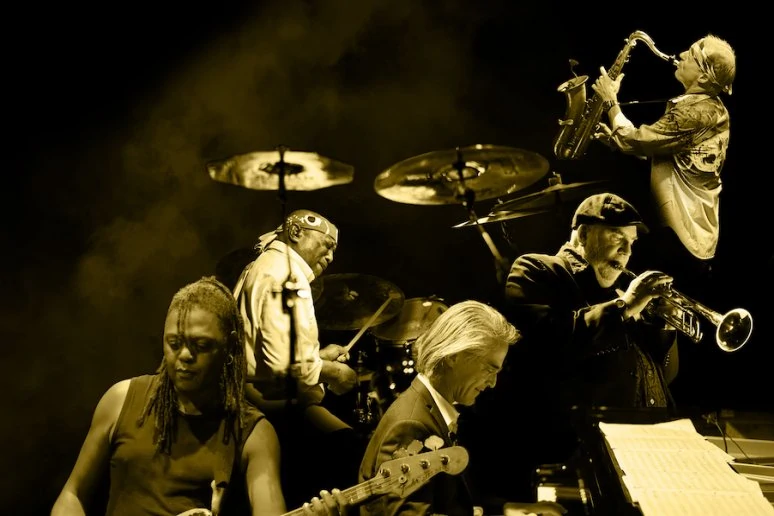 Attending the Modern Standards Supergroup concert means seeing five world jazz stars on the stage of the Rīgas Ritmi Festival at once.
Billy Cobham is one of the greatest drummers of all time. Trumpeter Randy Brecker, revolutionized jazz and is the founder of the band Blood, Sweat & Tears. Bill Evans is one of the best jazz saxophonists who has played with Miles Davis and Herbie Hancock. Niels Lan Doky is an award-winning piano genius, but Linley Marthe is considered one of the most virtuoso and original bass players of the moment.
The line-up of Modern Standards Supergroup is as ingenious as their program. Grandmasters turn topical pop hits into virtuoso jazz gems.
The Latvian jazz-funk band Very Cool People will also offer a new concert program together with singer Paula Saija at the festival.