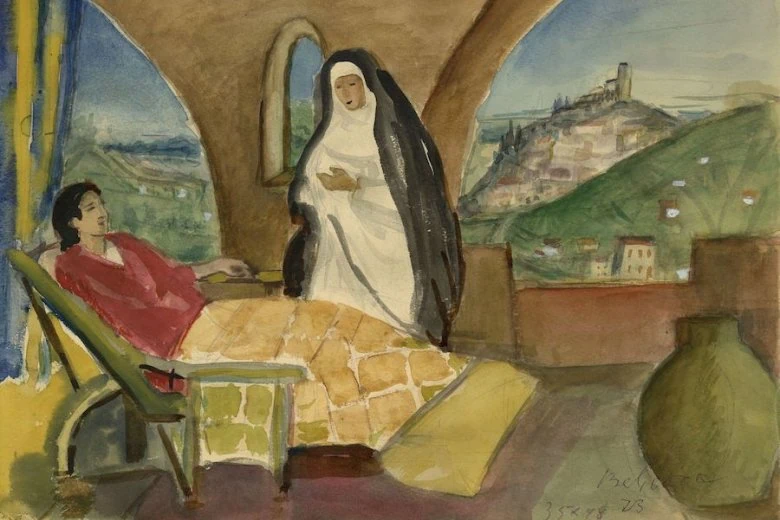 The exhibition displays photos, documents, notes and lesser-known artworks of Aleksandra Beļcova from the collection of the R. Suta and A. Beļcova Museum and private collections.
Aleksandra Beļcova (1892–1981) came to Latvia in search of happiness, responding to the invitation of her friend, future husband, Romans Suta. The artist's letters and diaries reveal her experience as an emigrant, the vicissitudes of her private life, the difficulties of a woman's fate in the complicated relationships with her spouse, as well as the gusty, harsh changes brought by the 20th century.
Childhood, the arrival of Latvian artists in Penza in 1915, the birth of her daughter in the Paris monastery, walking with a baby in her lap through the streets of the French capital, a journey in a peasant cart to Riga from the Courland Pocket at the end of the Second World War, later on scenes of creative bohemianism during the Soviet era – the museum puts these drawings on display for the first time.