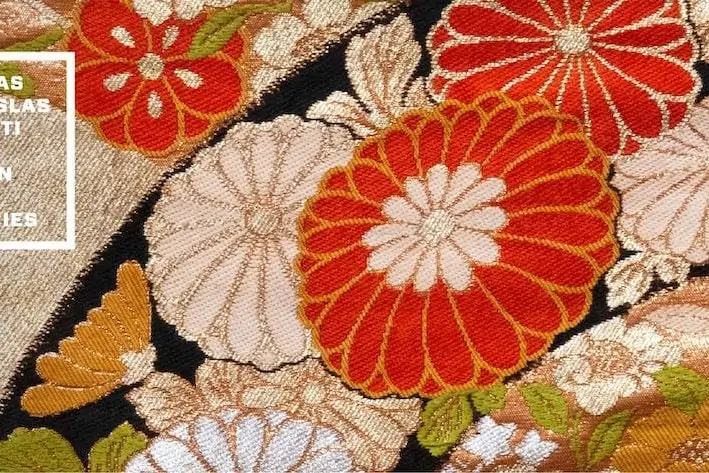 An exhibition takes place within the exhibition series Asian Art Stories. Exhibition introduces the history of bilateral relations between Latvia and Japan, the activities of the first Latvian government's diplomatic representative in Kobe Jānis Andrejs Ozoliņš and two bequests of Japanese art to the museum.
Exhibition showcases two bequests - the first and the last - in total 17 objects that reveal Japanese traditions, skills of the masters, as well as various interactions between religious, philosophical and cultural aspects. First bequest with ten different figurines and a reproduction album with works of famous Japanese artists was sent to the State Museum of Art by professor Ozoliņš in 1921.
Whereas in November 2021, Japan's Ambassador Extraordinary and Plenipotentiary in Latvia Yasuhiro Kawaguchi's wife Toshie Kawaguchi made a bequest of seven items - traditional Japanese kimono and its components - an obi, zōri sandals and a handbag, as well as two kokeshi dolls.
Both bequests mark the beginning of the Museum's collection of Japanese art and its continuality, characterizing the friendly relationship between Latvia and Japan.