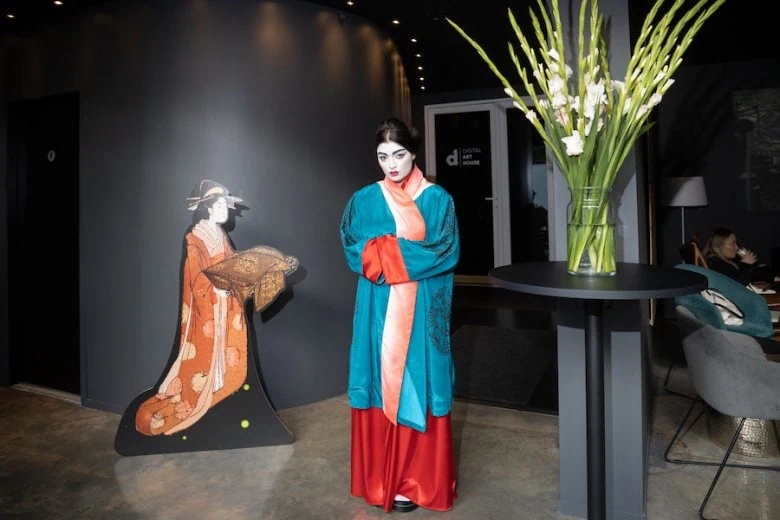 Digital art exhibitions one may teleport to other dimensions and immerse himself into masterpieces of genius Van Gogh, Monet, Degas, Kandinsky, Klimt and many others in the surround of dancing light and sound. Multimedia exhibitions are a new way of experiencing art – grandiose scale projections of paintings by world-famous artists, animated by digital artists, accompanied by breathtaking music.
Dreamed Japan
The exhibition is based on the direction in the visual arts of Japan (1600-1868), which has become a global phenomenon - ukiyo-e engravings. Later on the engravings fascinated fashionable European artists, it was from them that the impressionists was taking inspiration, adopting new ways of expressiveness.
The Great Modernists. From Monet to Kandinsky
The multimedia exhibition unites the masterpieces of 14 the most famous representatives of modernism, - collection of artistic movements 19th - 20th centuries. The unique composition of the animated paintings with the accompaniment of surrounding music creates a wonderful atmosphere immersing the viewers into the world created by the genius minds.
Hieronymus Bosch. "Allegories. Secret Signs."
Hieronymus Bosch. His paintings can be read like a book, not just looked at. They are full of allegories and various symbols. His works mesmerise with their wonderful depth and originality. They have the sense of a mystery known only to the artist himself.
Gustav Klimt. "With love till death"
Portraits, landscapes and pictures of a naked woman in a stunning performance format. Fascinating, sensual, innovative – these epithets accurately depict Gustav Klimt's paintings. Not only will you see all the major works that have earned world fame for the artist, but thanks to Digital Art House technology, you will dive into his canvas.
Schedule: https://digitalarthouse.eu/tickets_en