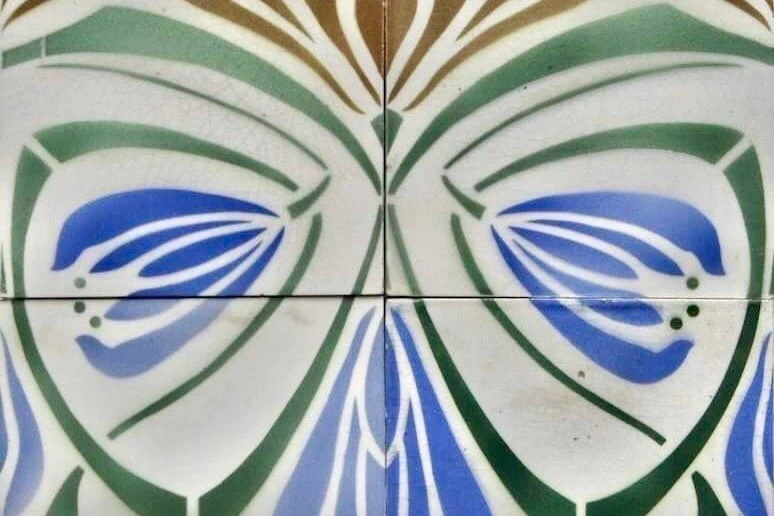 The exhibition presents tiles from the extensive tile collection of SIA Arhitektoniskās Izpētes Grupa, giving an insight into the luxury of stairwells in Art Nouveau buildings in Riga.
At the beginning of the 20th century, tiles adorned the walls and floors of many stairwells in Riga. Unfortunately, not all of them have survived to this day. The exhibition is a great opportunity to get an idea of the former splendor of Riga buildings through the wall, floor and kitchen tiles produced in various German factories (NSTG, SOMAG, etc.).
During its existence, SIA Arhitektoniskās Izpētes Grupa has conducted research in more than 1,000 buildings in Riga and across Latvia, collecting a rich and unique collection of building and furnishing materials. It should be noted that none of the objects in this collection have been specifically extracted from the interior of a house. They were removed as unnecessary and superfluous during renovation or reconstruction work and thus saved from destruction.