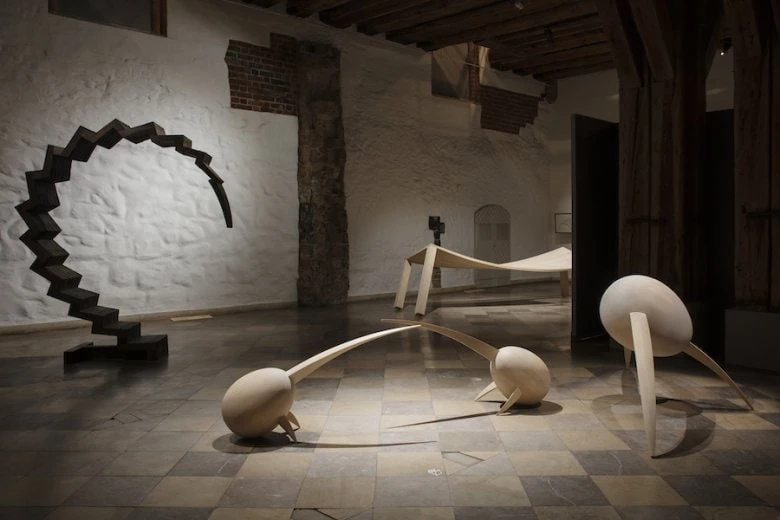 Exhibition for the first time brings together artist and designer Jānis Straupe's creative work from the last twenty years as well as introduces his latest proposals – ambitious sculptural and kinetic objects.
In his oeuvre, Jānis Straupe has been able to combine remarkable quality of craftsmanship with complexly innovative creative thinking, transforming the traditional material of wood, so popular in the practice of Latvian craft and design, in original, unpredictable ways. It could be said that the artist works on the boundary between sculpture and conceptual design.
At the exhibition visitors will not encounter any examples of functional design – its goal is to expand the horizons of imagination and thinking, to encourage looking at the world and things that surround us from a different perspective – critically, ironically and romantically.