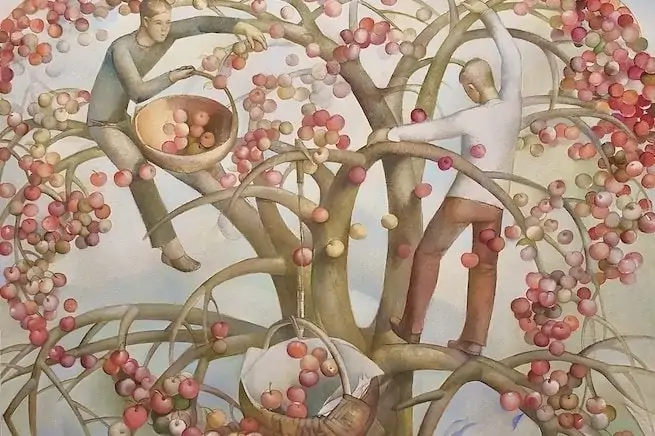 In the work of the Latvian artist Kārlis Dobrājs (1943) dominate psychological portraits, sensual nudes, majestic still lifes and monumental figural compositions.
His painting style is characterized by the quality of the academic drawing, the emphasis placed on the form and volume, as well as on the nuanced use of colour.

The painter is active from the 1960s and is still painting to this day. The main work of the exhibition is "Autumn. Author's Copy from the 1970s". The original work was exhibited at the international art exhibition in Düsseldorf and brought international recognition and fame to Kārlis Dobrājs.