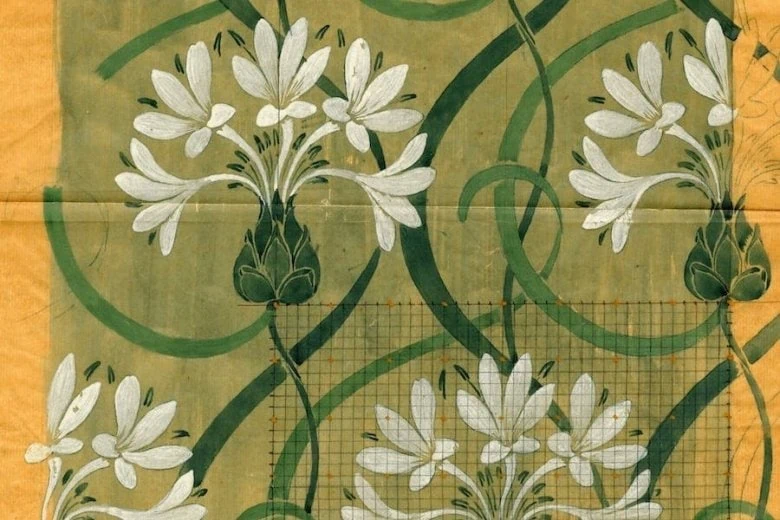 The exhibition was created as a result of the long-term cooperation between the museum Riga Art Nouveau Centre and Belgian textile designer and collector Marc Van Hoe. More than 50 textile designs and samples of the beginning of the 20th century are presented at the exhibition.
The unique collection of Marc Van Hoe is demonstrated in Latvia for the first time. The exhibition features drawings with stylization of various flowers and plants. Many of them were intended for textile factories that produced the novelty of the era – jacquard fabric for interior and furniture. The artists, using the modern means of that time – specially graphed paper, were able to apply and modify the developed drawing to the technical production process. The exhibition also includes several samples of fabrics, which stand out for their high artistic quality, encourage attention to the study of details and create aesthetic pleasure.
The collection of the Belgian textile designer and artist Marc Van Hoe is the result of many years of persistent work, collecting historical fabrics, their sketches and textile design drawings. The uniqueness of the created collection is evidenced by the Henri Van de Velde Award presented to him.