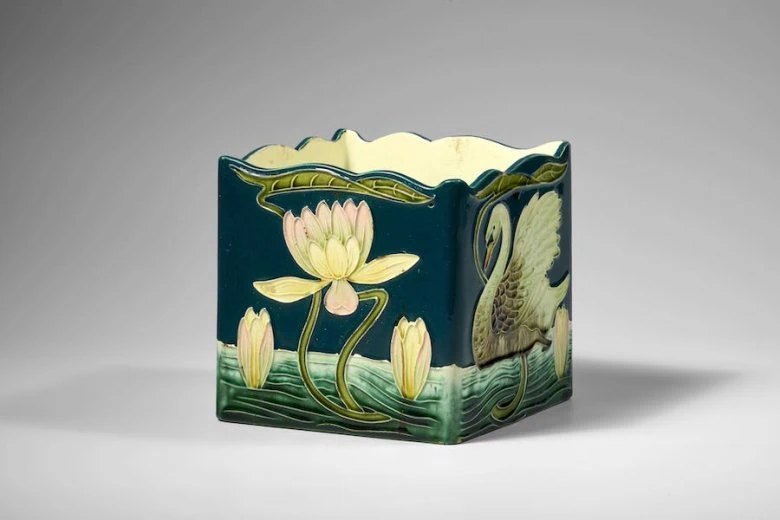 During the glorious summer bloom, the Art Nouveau Center invites everyone to visit one of its flower exhibitions. This time it is dedicated to water lilies. Exhibition presents applied art objects, tableware, interior decoration, postcards and embroideries from the collections of 12 Latvian museums and private collections.
The water lily is said to be a symbol of Latvian Art Nouveau and the queen of aquatic plants, while the related lotus symbolizes spiritual renewal and rebirth.
Water lilies exhibits date from the Art Nouveau period to the second half of the 20th century and "bloom" all year round – they are drawn on porcelain and glass, embossed in metal, engraved in wood and precious metal, embroidered on various textiles, printed on postcards and books and painted on canvas.