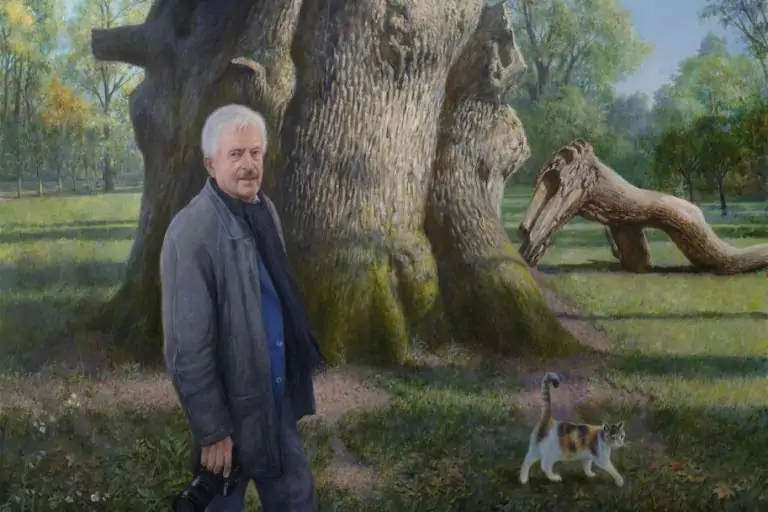 Although Imants Lancmanis' work can be included in the current of contemporary postmodern painting, the artist himself has chosen to describe it as conceptual romanticism. The imagery in his works has been influenced equally by an understanding of the legacy of the Old Masters, nature studies and a lively imagination.
Paintings by Imants Lancmanis, beginning from 1958, are thematically grouped in the Great Hall of the Latvian National Museum of Art. The artist graduated from the Painting Department of the Latvian Academy of Art in 1966. Since then he has developed his style embodying in it his world view in all the classical painting genres. Viewers will be able to see several series of paintings – works on the theme of the Bible and the Oak series – for the first time. The exhibition also features portraits, chamber style still lifes and landscapes.
There was a break in Imants Lancmanis' work when he was intensively engaged in managing the Rundāle Palace Museum, researching and describing art history evidence, as well as teaching style at the Latvian Academy of Art for 17 years. Individual sections of the exhibition reveal these facets of the artist's creative work and present the stages of creating a painting – photographs, sketches, cardboard preliminaries. The title work of the exhibition is "Self-Portrait by the Sēja Oak on 27 September 2019", in which the artist – serious, with camera in hand – is in Latvia's nature, by one of the important symbols of the Latvian people.
The curator of the exhibition is art scholar Helēna Demakova.