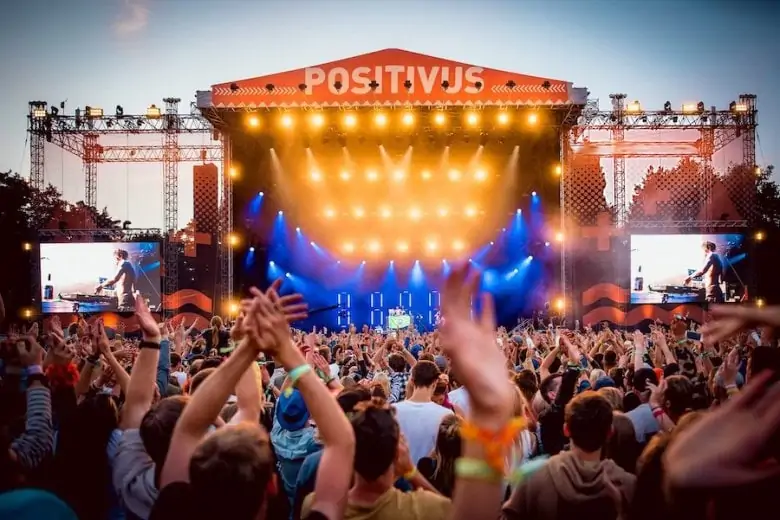 After a unique and unforgettable 13 years in the coastal town of Salacgrīva, during which the popular music and art festival Positivus has become a special event in the lives of many people, a new era will begin in 2022 as the festival will be held in Riga from now on.
The Positivus Festival is the largest popular music and art festival in the Baltics, which has taken place in the coastal town of Salacgrīva since 2007 and has gathered up to 30,000 music lovers from Latvia and abroad during festival days and nights. The festival is special in that such well-known foreign music stars as Muse, Nick Cave, Robert Plant, Iggy Pop, Imagine Dragons, Ellie Goulding, The xx, Sigur Rós, Sinéad O'Connor and many others have performed at the festival, with a total of several hundred other musicians from Latvia and abroad also performing - famous musicians of different eras and generations. The Positivus Festival is regularly mentioned in foreign media along with other festivals in Europe that are worth attending, and has been nominated for various European festival awards.
The Positivus Festival has won the honorable Best Festival in Europe award, surpassing such greats as Roch Werchter, Roskilde and Benicassim of Spain. The Festival Guide (UK), a guide to students' favorite festivals, notes that the Positivus Festival stands out with "a special charm that no other event can match".
Artists such as A$AP Rocky, Thundercat, Yves Tumor & Its Band have confirmed their participation in this year's festival.