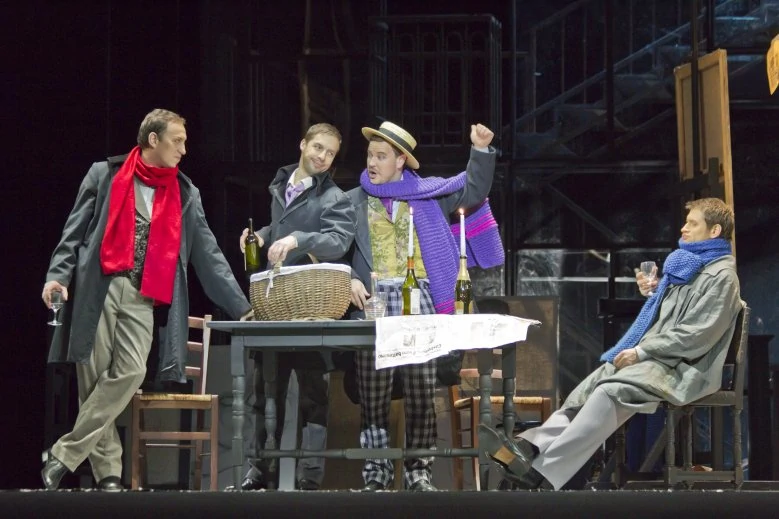 "La Bohème" protagonists are typical Parisians of the end of the 19th century: Rodolfo, a poet; Schaunard, a musician; Colline, a philosopher; Marcello, a painter, and Mimì, a seamstress, who walks into their poverty-stricken, but youthfully mischievous lives. However, the girl's fate has been sealed. Only her beloved one and friends can give meaning to her life.
Due to its touching, inspiring story and wonderful melodies, "La Bohème" has become one of the most frequently performed operas all around the world.
Conductor - Mārtiņš Ozoliņš, director - Pēteris Krilovs, scenic designer - Andris Freibergs, costume designer - Ieva Kundziņa.