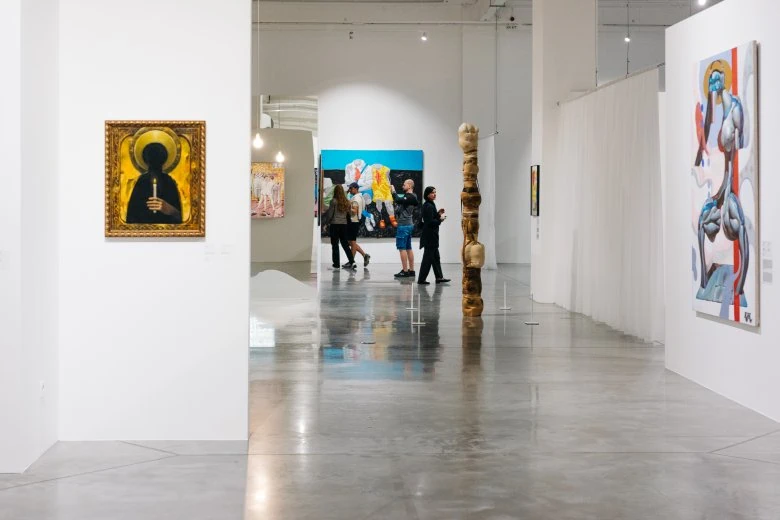 Zuzeum Art Centre opens its autumn season with the exhibition "Field of Vision", which explores the fragmented nature of an individual's perception of the world. This perception is constantly shaped by a person's physical and psychological impediments. The exhibition's curator, Tīna Pētersone, focuses on "blind spots" - issues that, for various reasons, we do not notice, fail to understand, or ignore, and so they slip out of our field of vision.
"Field of Vision" features an eclectic mix of 80 artworks (including paintings, sculptures, and audio-visual media) from the extensive Zuzāns Collection. Artworks are evidence of an era, created under the influence of various political systems, cultural currents, and social norms. The exposition invites the visitors to contemplate how their relationship with themselves affects their ability to form healthy bonds with other members of society, ranging from romantic partnerships to political alliances and the co-existence of human and non-human beings.
Throughout this exhibition, art mediators will be present in the exhibition hall, facilitating discussions and conversations about the displayed artworks. Within the framework of the project's public programs, various workshops, lectures, and discussions will take place, all of which can be explored on the art centre's website.