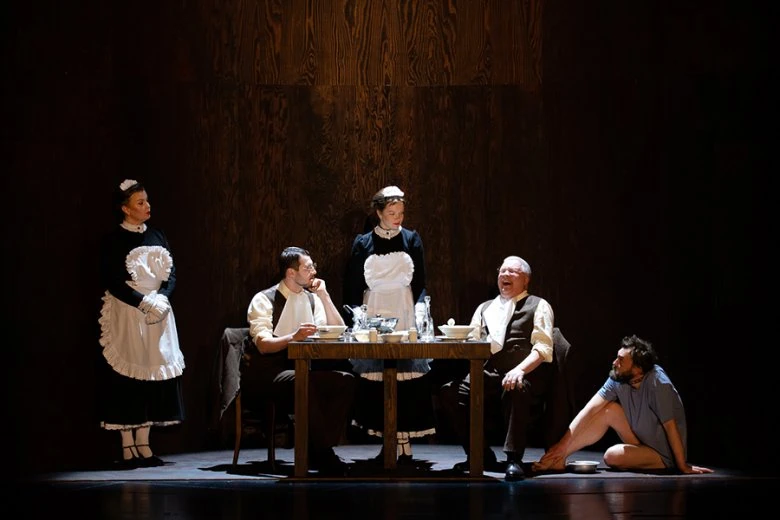 What makes a human being a human being? An outstanding scientist conducts a bold experiment, as a result of which he turns a dog into a man. The homeless Sharik, a smart and affectionate dog, gets a human body, an ability to speak, a name, documents, even a job. But the personality of the new member of society is developing in an unexpected direction. Perhaps it's just because of the society... Or because of the personality... Or…?
Author – Mikhail Bulgakov.
Performance is in Russian language with surtitles in Latvian and English.