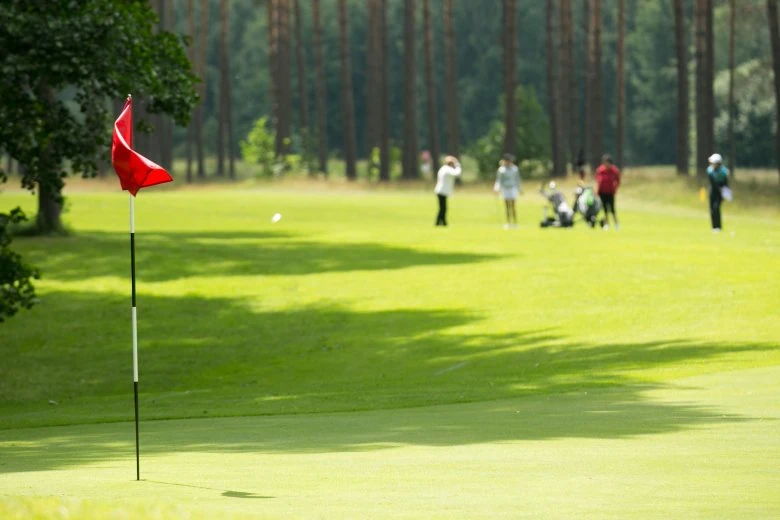 The oldest golf club in Latvia, opened in July 1998. Located at Jaunmārupe, near Riga International Airport. The golf course covers an area of 25 hectares, it has 9 holes.
The golf club "Viesturi" is superb for golf tournaments and everyday golf games. Golfers have access to a shop, cafe and changing rooms. Training and studies are also available.
Visit the golf club "Viesturi" and enjoy this exciting game, assess your coordination and estimation by sight, endurance and resourcefulness. And remember that "Viesturi" is also a place to meet interesting people and have a great time together with your business partners.
In summertime, tournaments are featured, it can hold up to 500 visitors. In wintertime, the golf clubhouse can accommodate 150 people.
In winter season, the area is open to those who prefer cross-country skiing; various trails and equipment rental are available here. Afterwards, you can relax in the sauna or play snooker.