It's not going to be a love at first sight. Instead, like in many great love stories, the affection will grow slowly. There will be some gloomy days, but they will be eked out with a plethora of magical moments, like walking in snow-covered stillness in one of the city's parks, taking a window seat at a café and huddling over a hot drink while it's snowing outside and revelling in all the fun outdoor activities the winter weather has to offer.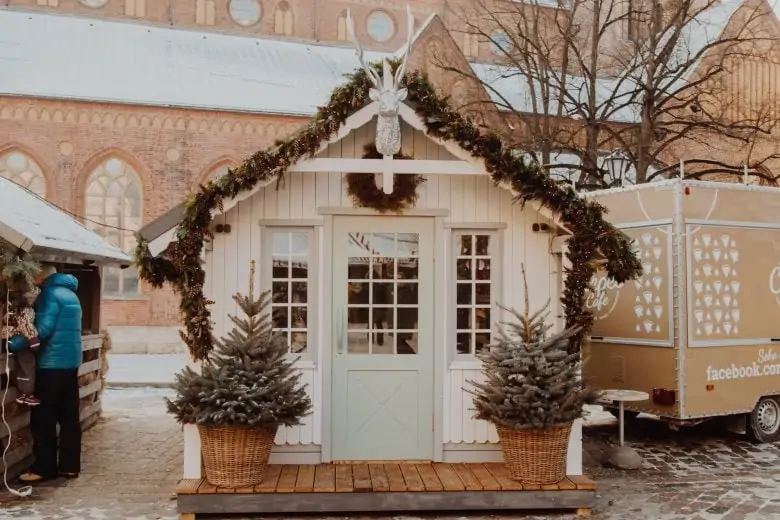 Discover the magic of Christmas at the market
Weeks before Christmas are a particularly lovely time to be in Riga. In a traditional Christmas market, which will begin on the first Sunday of Advent - November 27th until January 1st at Dome Square, mulled wine becomes the drink of choice as the aromas of cinnamon, ginger, and roasted almonds fill the air. This year, the Riga Christmas market will be even more amazing than ever. Here you can find vendors from whom you can purchase one-of-a-kind gifts, as well as a variety of mouthwatering traditional and street foods and specialty cocktails. Folklore ensembles, musical groups, and DJs will also be performing here, and there will also be workshops with Santa's little helpers. From November 26 to December 31, on Saturdays and Sundays, the annual Christmas market will be held in the Kalnciema quarter as well. In the courtyard of wooden houses created in the 19th century, visitors will be able to enjoy mulled wine and brunch, as well as choose special Christmas gifts, but from November 24 to December 31, various goodies and delicacies can be purchased at the Christmas market at Āgenskalns market.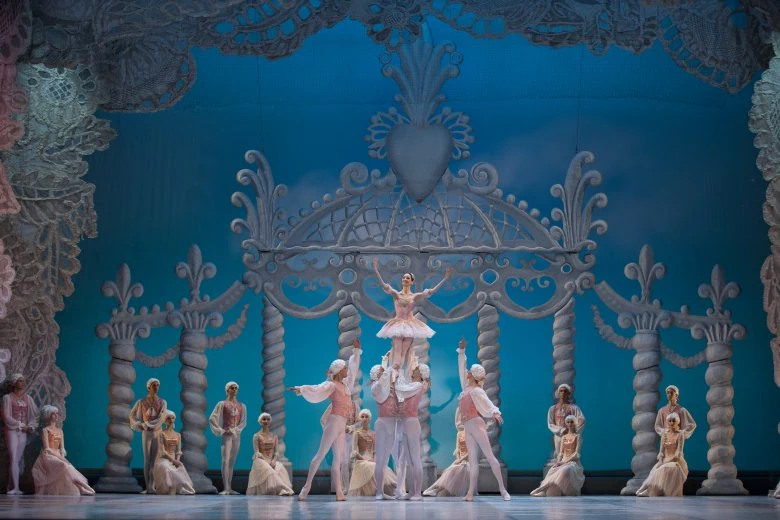 Enjoy the magic of opera and ballet
One of the most magnificent places to enjoy culture during the winter is definitely the Latvian National Opera. During the holidays, the repertoire will delight with the excellent ballet show "The Nutcracker", which every respectable Christmas celebrant should see at least once in their life, but New Year's enthusiasts should definitely go to enjoy the magnificent New Year's concerts. You can learn more about other performances by visiting our Events section.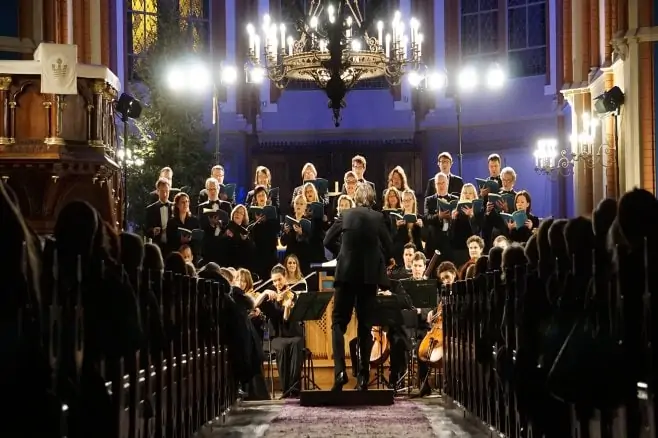 Get a cultural dose at concerts and shows
The program of concerts and events this winter never ceases to amaze! The extensive concert program called "European Christmas" will be very suitable for classical music lovers. If you want a slightly more unusual cultural experience, then visit Cabaret "Bohēma" in the concert hall "Palladium" or the New Year's concert of the Latvian instrumental music group "Melo-M" VEF Culture Palace.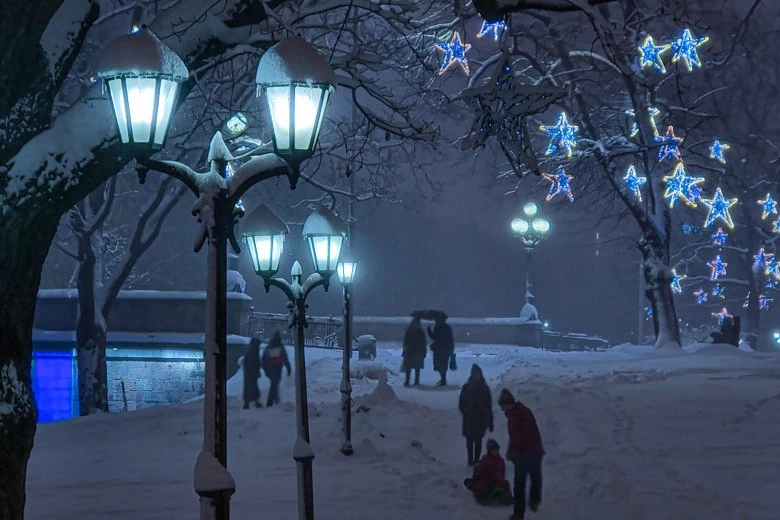 Immerse yourself in a fairyland by the Riga canal
December 17 to January 15 will be a fantastic time to go for a walk in Riga's parks and the canalside, where you will be able to gaze with delight at the glittering lights that will make the seemingly gloomy winter evenings and nights brighter and warmer. Canalside along the Latvian National Opera, Bastejkalns and Kronvalda park, will light up in twinkling lights, giving every visitor the opportunity to find their own special Christmas feeling through various light objects. Here, Latvian folklore's beloved fairytale pathways will shine and it will allow residents of Riga as well as city guests to indulge in the peace, wonders and joy of being together. Various light objects and radiant trees that will delight not only your eyes but also your heart can be found in several Riga parks. Keep in mind that these walking trails and city parks will undoubtedly be the places where you can take the most gorgeous Instagram photos!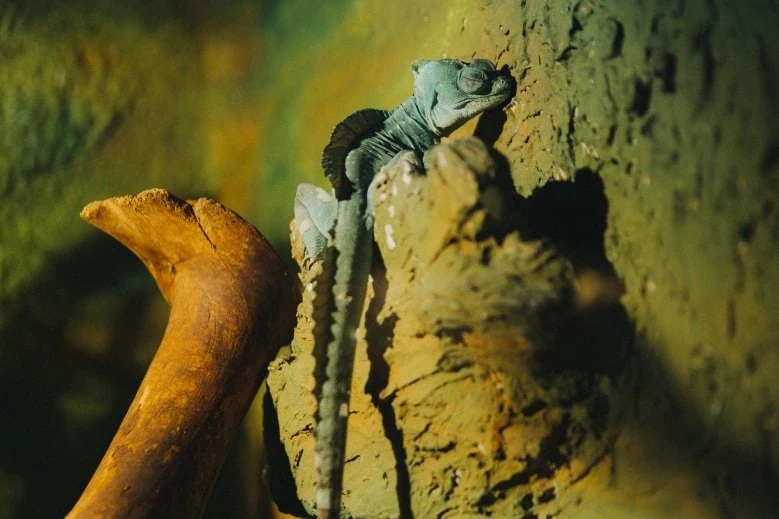 Experience winter nights at the zoo
Winter Nights is a treasured event that Riga Zoo continues to host. A leisurely stroll around the zoo's festively illuminated walkways on a winter night offers the chance to view animals that hide during the day but only begin their genuine activities at nightfall. The zoo ticket office is open until 20.00, indoor exhibitions are open until 20.30, but You can walk along the zoo's illuminated walkways until 21.00.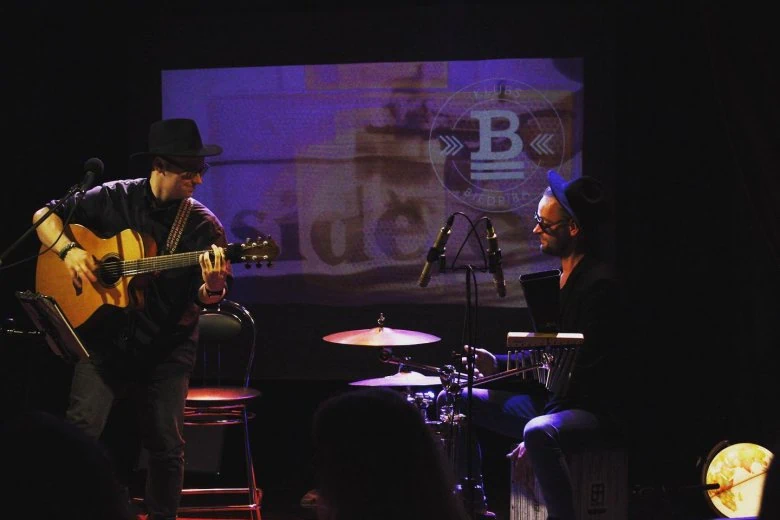 Enjoy live music evenings
In autumn, life in Riga is bubbling in the indoor spaces of bars, restaurants and hotels, where those gathered can enjoy charming evenings of live music and who knows, maybe even show off their moves on the dance floor! Jazz lovers are invited to go to the concert venue M/Darbnīca, where talented artists perform several times a week, while free jazz concerts are held in the Radisson Blu lobby bar every Thursday from 20:00 to 22:00. Fun and Latvian-inspired dance and live music evenings are regularly held in the "Ala Pagrabs" Folk Club, while in the "Biedrība" club and the "Sidrērija" bar you can enjoy various concerts - from romantic acoustic to country music concerts. Find out about other current events by going to the Events section of the LiveRiga website.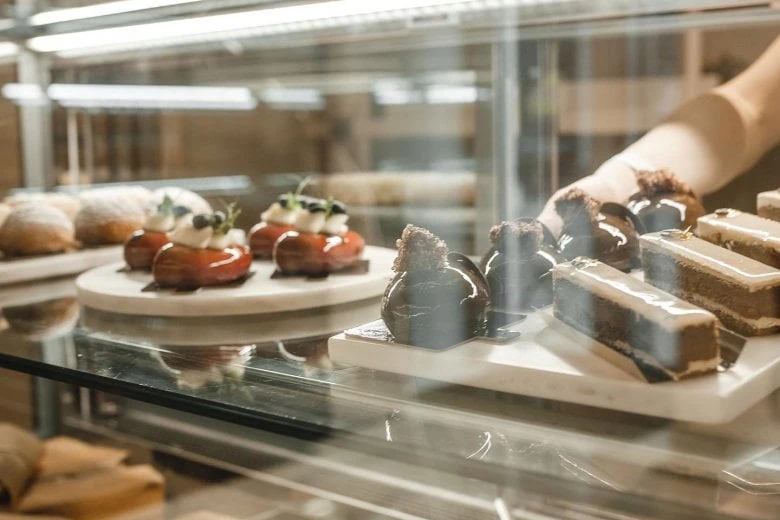 Warm up with coffee and cakes
There is nothing more pleasant than than biting into a warm, freshly baked bun, a melt-in-your-mouth cake or enjoying a cup of hot coffee on a cold winter's day. Take a breather and make yourself more comfortable in one of Riga's pastry shops - find excellent meringue delicacies and other masterpieces at the Bezē pastry shop, but if you're in Old Riga, grab a fabulously delicious crumble cake at Crumble Cake. You can enjoy more classic as well as unusual flavors at Kūkotava. As for sweets, the word in town is that Mīkla bakery's almond croissants are unimaginably delicious.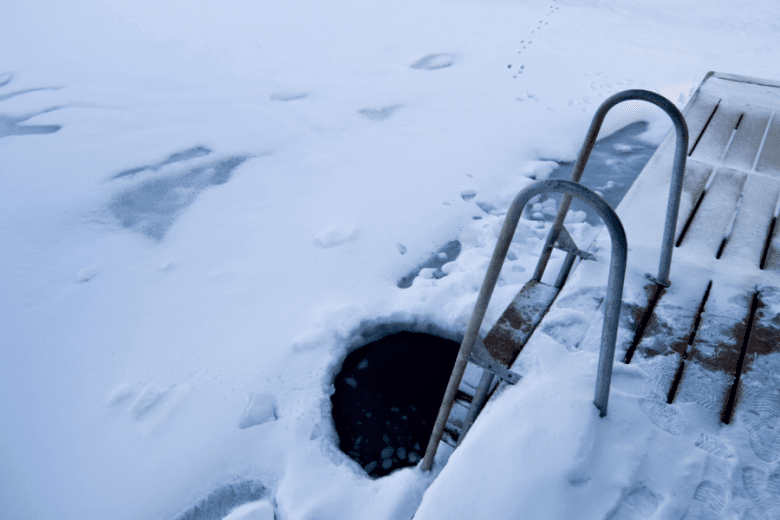 Wake up your body with a winter swim
Word around town is that diving into ice-cold water is good for your immunity. Join the local "polar bear swims" and get your body an extra dose of adrenaline! In the Lucavsala Bay swimming area, where special consideration has been given to the well-being of winter swimmers, you can experience a revitalizing dose of cold.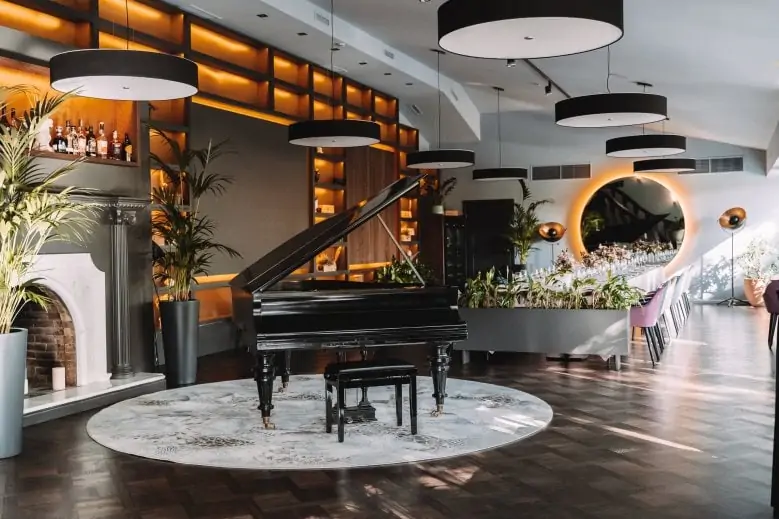 Taste of winter in a restaurant
It's no secret that love goes through the stomach. Use the chance this year as well and visit the best restaurants in Riga to take advantage of their unique holiday and winter specials. Traditional Latvian food or classic European cuisine influenced by many global cuisines can help you better overcome the outdoor frost and will be able to warm even the most sceptics of the wintertime. When you enter the snowy Vērmanes garden, go to the Whitehouse restaurant to warm up, but in the small and cozy streets of Old Riga, the masterpiece of modern Latvian cuisine, the 3 Chef's restaurant and the excellent seafood restaurant Barents, are hidden. A charming view of the Opera House and the canal side will open up when you visit the Stage 22 restaurant, while the John restaurant will please both your eyes and your taste buds in the Quiet Center.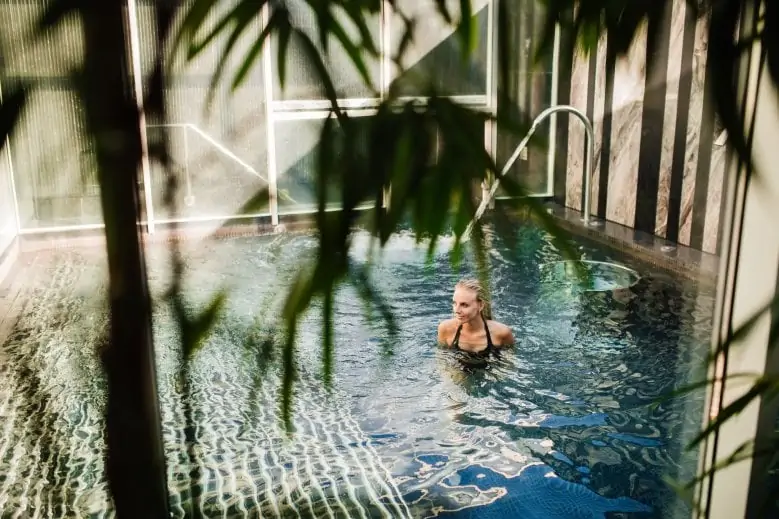 Pampering spa treatments
During the dark, cold months of the year, self-care is doubly important. Warm up your body for the remaining winter months in one of Riga SPA centers. From a soothing treatment at the Wellton SPA Riverside spa to luxurious services at the Taka SPA and Kempinski Spa and total satisfaction in the extensive variety of ESPA Riga.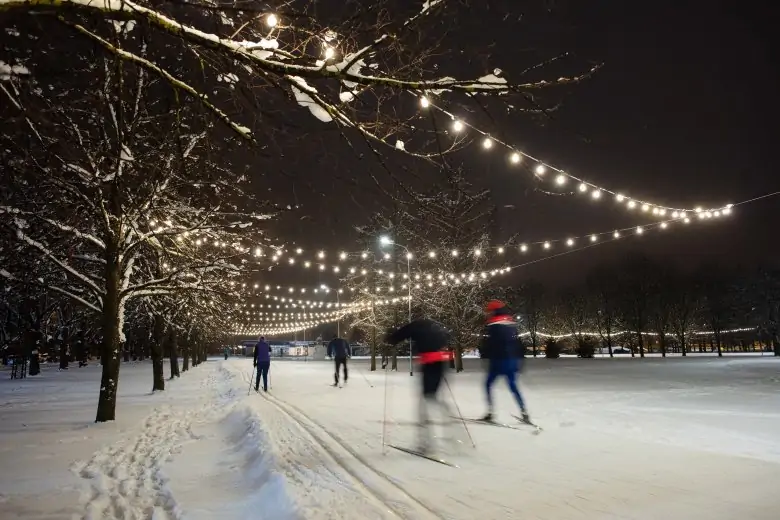 Enjoy skating and skiing in the city
Riga is waiting for your mastery of winter sports, so get your skis and ice skates ready! When snowy weather sets in, the annual "Winter Activity Park" at the Mežaparks Great Bandstand will be open, ski paths will be set up in 3 different Riga neighborhoods, and an ice rink will please both city residents and tourists.