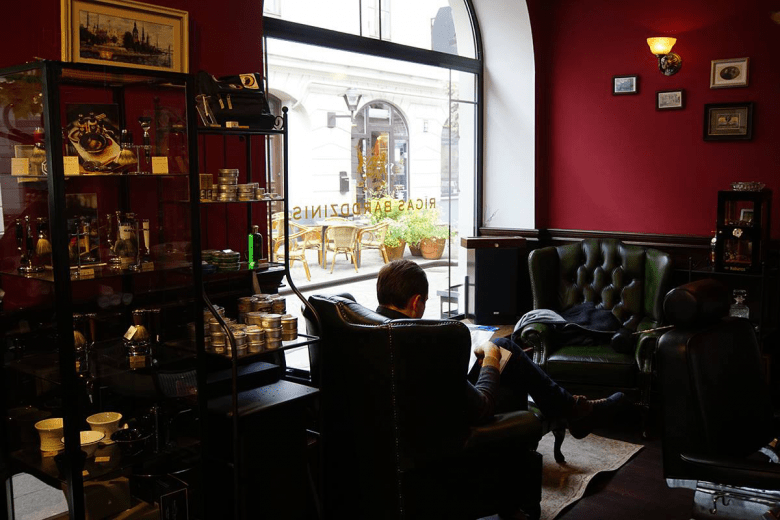 A barbershop is a place, where a man can just be himself. It is a place, where true gentlemen come to enjoy the best grooming, products and service which results not only in looking fantastic, but also feeling great.
The location of the barbershop – the Bergs Bazaar is quite nicely chosen, since, while many barbershops choose to go to the west for inspiration, creating a feeling of a traditional American or English barbershop, the Lumberjack Barbershop feels more like an old timey gentleman's establishment from Latvia's past with its historic Latvian photos and maps adorning the walls, the fuss of the historic location and the natural appeal of a barbershop. Of course, the interior also has different modern elements, but the overall feeling is definitely traditional, which further creates trust for the professional barbers working here.
Men can come here to get a haircut, a beard trim, including an option to get a very soothing and pleasant wet shave, which will look and feel equally fantastic, and some accessories to keep up their appearance. Additionally, if you want to enjoy the experience, but don't have a beard to groom, you can come here for a full facial procedure with high quality Floris products, which involves scrubbing, cleaning and will leave you feeling and looking truly great.
So come on over the Lumberjack Barbershop in the historic Bergs Bazaar and transport yourself into a zone of comfort, style and class, created for gentlemen by gentlemen!