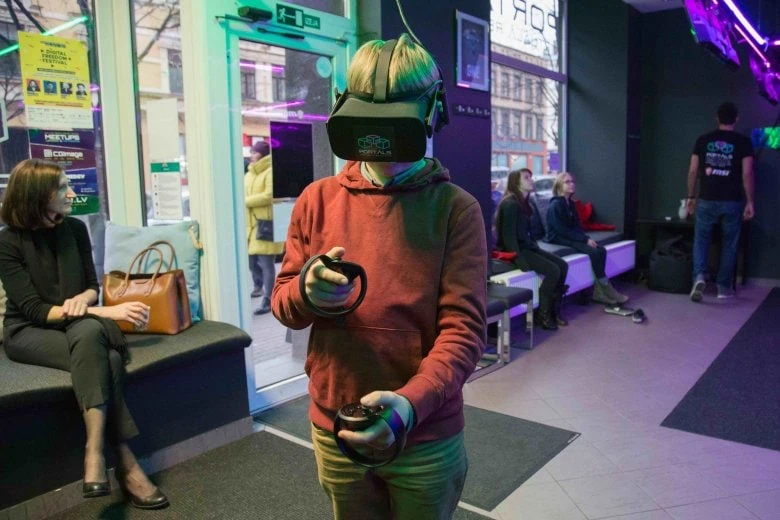 Get acquainted with virtual reality in a safe environment and under the tutelage of experiences instructors. Portāls Virtual Reality Arcade offers 50 different VR games and experiences - multi-player and up to six player games, VR escape room, games for children and simulators.
Portāls Virtual Reality Arcade is a specially equipped virtual reality (VR) entertainment studio, where anyone can arrive throughout the week to get acquainted and try out VR games and experiences. The studio currently has six games zones or ''portals'', which allows up to six persons simultaneously enjoy a multi-player game.
Each ''portal'' is equipped with VR goggles, sensors, controllers and a 4K television, where friends can view along what is happening inside the VR world. The studio features professional VR equipment - HTC Vive, Oculus Rift, Samsung HMD Odyssey - Windows Mixed Reality, Leap Motion and MSI gaming computers.
The studio's experienced instructors will teach you the ropes and advise you on the most suitable games and experiences. Visitors can try any of the 50 available games and experiences, and can change them at any time.
The price for each VR gaming zone is dependent on the time of use in accordance with the studio's price list.
It is recommended to book a session by calling the studio or making on on-line booking. VR is recommended from the age of six.
The studio is located just a 5 minute walk from Old Town Riga.