Freelancer's guide to Riga
Whether you are seeking for a co-working space to build connections or just a quiet nook with fast wifi, we got you covered!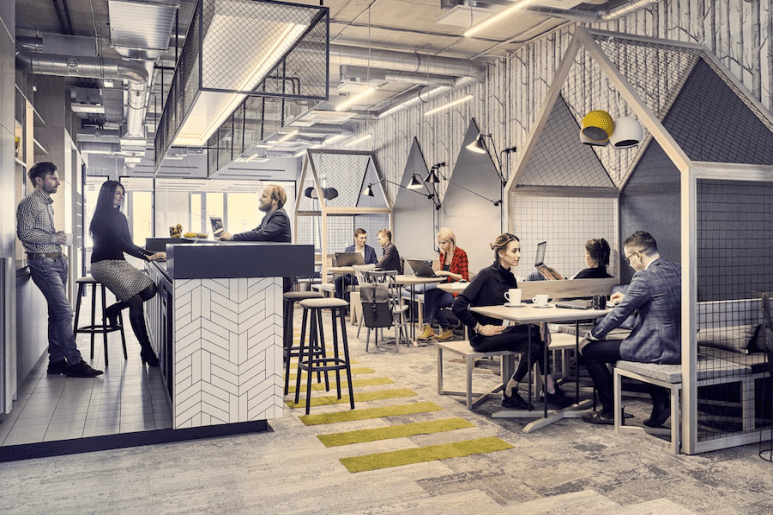 Teikums
This vibrant co-working space is located in the New Teika district. The designers have created a canny environment suitable for working solo or in teams that also encourages communication among the residents. It is not just about giving a place to work, but enhancing productivity, creativity and connectivity. Teikums regularly host monthly brunches, PechaKucha presentations, lectures, workshops, movie nights and so on. The offer ranges from a place in a shared office space to a private office. There's also meeting rooms, phone booths and a fully equipped venue for up to 100 people.
Address:

Gustava Zemgala 78

Tel.:

+37129429391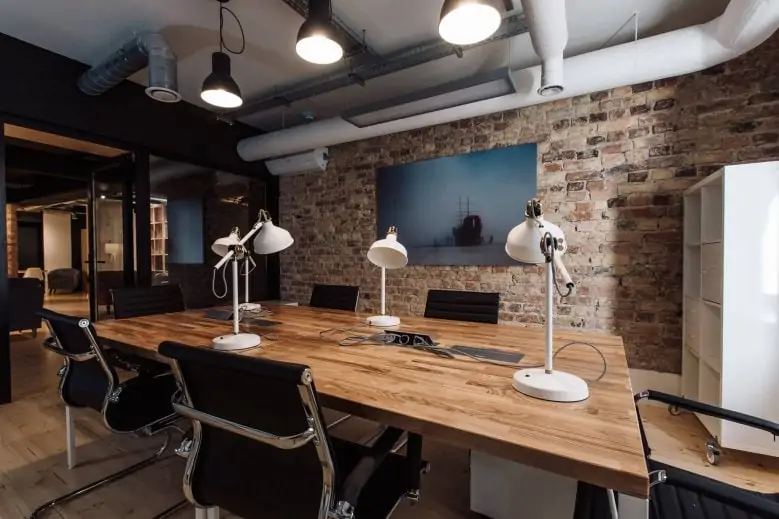 OraculeTang Space
What makes this coworking special is the winning location – right in the heart of the Old Town, next to Riga cathedral. Spread across two floors, this bare brick walled coworking offers non-fixed desk for 100 eur/month, fixed desk 130eur/month and a private office for 160 euros. There's also a day pass for 15 euros. The space features kitchen, high-speed internet, meeting room, phone booth and personal lockers.
Address:

Doma laukums 2

Tel.:

+37125721809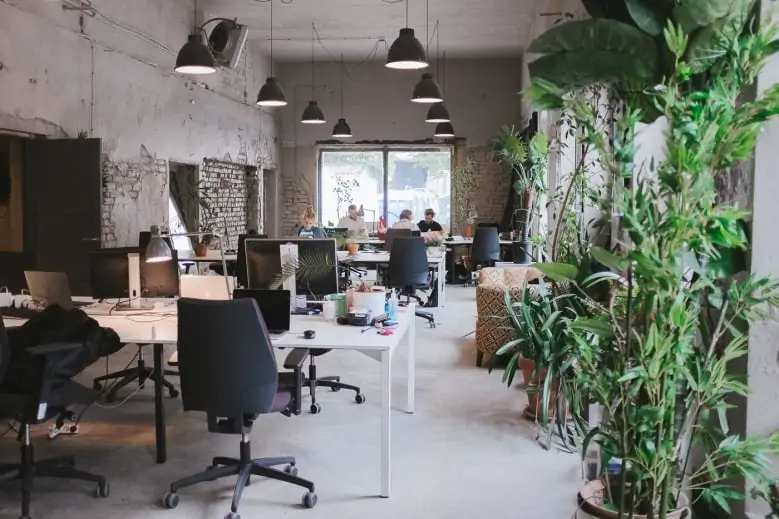 The Mill
They're not bragging when they say that their residents are some of the best developers, designers and architects in Riga. Hidden in the locals' new favourite hangout place, Tallinas street quarter, The Mill is the right place for those working in creative industries. Giving a new lease of life to a former car wash, this industrial, light-soaked working space gives resident and drop–in access and special student pass (90 eur/month) with a fixed table and unlimited access to premises. Who knows maybe you and your table neighbour will create the next Uber or Airbnb.
Address:

Kr. Barona 136 A

Tel.:

28 252 518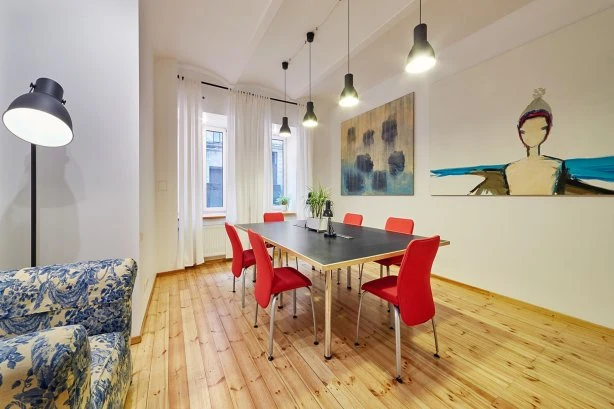 Coworking Riga
Wooden floors, big windows, comfy sofas and pendant lightning – this may well be the cosiest of the coworking spaces in Riga. The well-appointed workspace has everything needed, from meeting rooms to kitchen and photo studio, scanners and printers. And when it's time for a break, you can go for a fresh air in the private garden. Shared desk is 100 eur per month, while a private desk – 120 eur/month. There's also a trial day for free.
Address:

Artilērijas 3/2

Tel.:

+371 20664654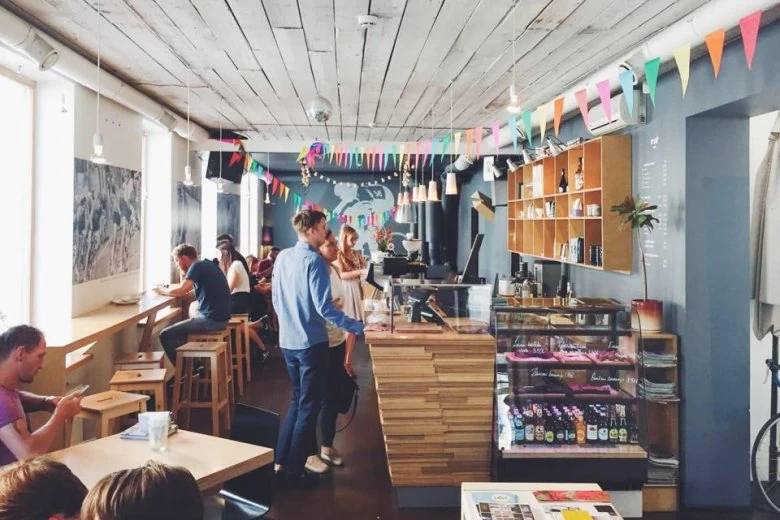 MiiT
Sometimes all that is needed for the job to be done is a sturdy table and a good cup of coffee. If that's the case, then look no further than MiiT – this speciality coffee place is an old favourite among the young professionals. There's large wooden communal tables perfect for laptops and laptop-free tables for those that wish to socialize. The air is relaxed and warm, the lunch deal (soup + the main for 6eur) is superb, thus it can get a bit rowdy during the lunch hours.
Address:

Lāčplēša 10

Tel.:

+37127292424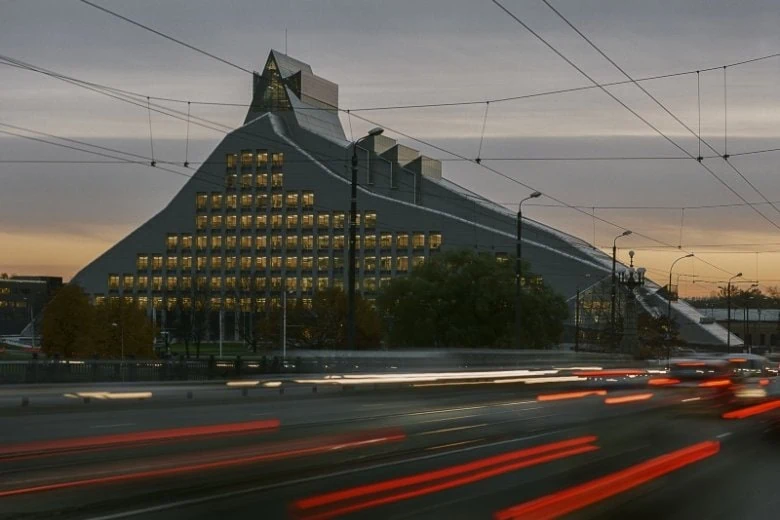 National Library of Latvia
Quiet, calm, and full of light, the place intended for poring over literature is a perfect to get on with tasks that demand strong focus. Come here as a visitor or register as a reader and use the services provided by the library. As in every public building there are rules you need to follow – it is not allowed to enter reading rooms with bags and outdoor clothes – there are designated lockers where to place them, and, of course, the level of noise need to be kept low. But the stunning view of the Old Town ekes out the inconveniences.
Address:

Mūkusalas 3

Tel.:

+371 67806135