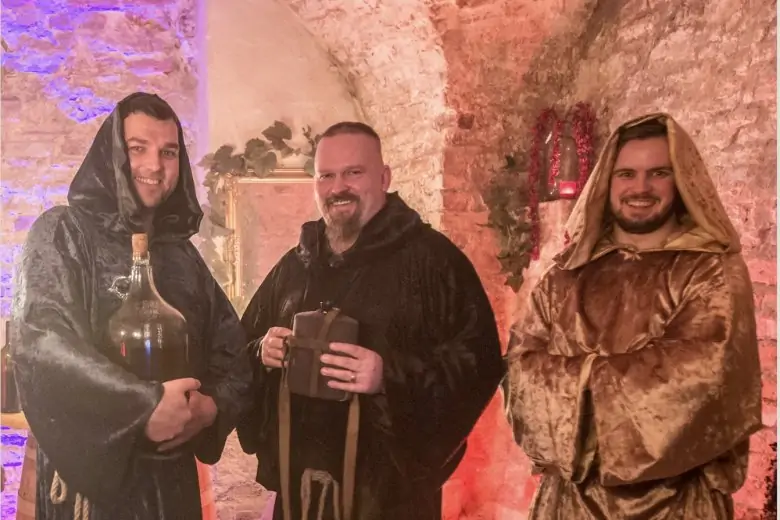 The secretive Secret Event bar is located in the very heart of Old Town Riga. This small church cellar will amaze you with its unique atmosphere, design and exclusive Latvian drinks, and is meant for all who like to enjoy life!
Secret Event awaits its guests from the afternoon until the last customer. On weekends, the gates are often closed only when the sun begins to shine again in the morning. The intimate, historic atmosphere of the bar makes every guest feel especially welcome - hours here can pass quickly without noticing when you are having fun.
Hunter's gin, apple brandy kept in an oak barrel, rhubarb liqueur and even smoky rum - all made here in Latvia, and can be enjoyed will while sitting on specially designed and unique furniture. The range of local drinks and a timeless darkness, haze and dozens of candles will be an amazement to all guests. Secret Event offers all of this and more, including a special wine tasting show.