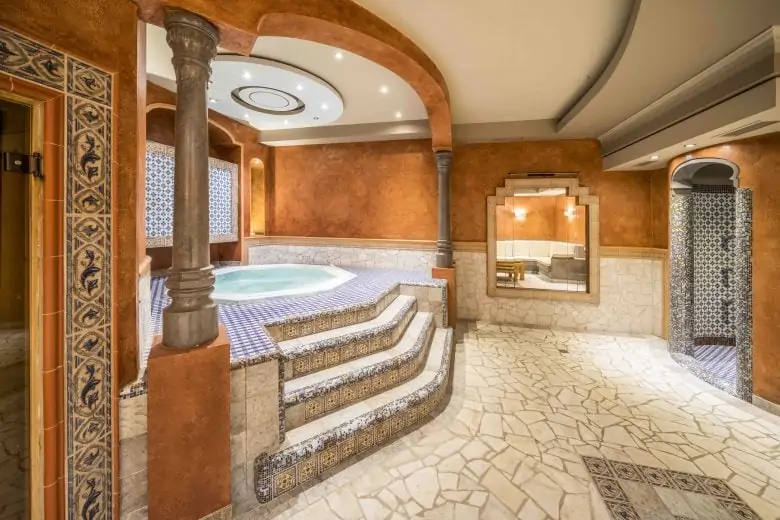 Joker Club is located in the so-called Quiet Center of Riga, next to one of the oldest parks in the city - Viesturdārzs. Its facilities will be appreciated by both healthy lifestyle and spa recreation enthusiasts.
The leisure and recreation center Joker Club has a 356 m2 water relaxation center on two floors with a separate VIP area, restaurant ATELPA, as well as a fitness center and squash courts.
The Joker Club's wellness/water center is a favorite among lovers of high quality spa services. You can enjoy a swim in the pool with an invigorating cascade, warm up in one of the seven saunas, or laze about while sipping a delicious cocktail in a bubbling SPA bath.
Fitness and active lifestyle enthusiasts will appreciate the facilities provided by the fitness center with a fully equipped gym, TRX gym, as well as fitness studio classes and squash courts. In addition to the existing range of opportunities provided by the fitness center, the water relaxation/wellness center offers water aerobics group activities for adults and swimming lessons for children.
After an eventful day at the Joker Club, restaurant chef Kristaps Usackis and his creative team invite you to enjoy a delicious meal at ATELPA, where every dish is made from high-quality products, while at the same time balancing the principles of healthy eating.
Joker Club - open for your beauty and wellness!