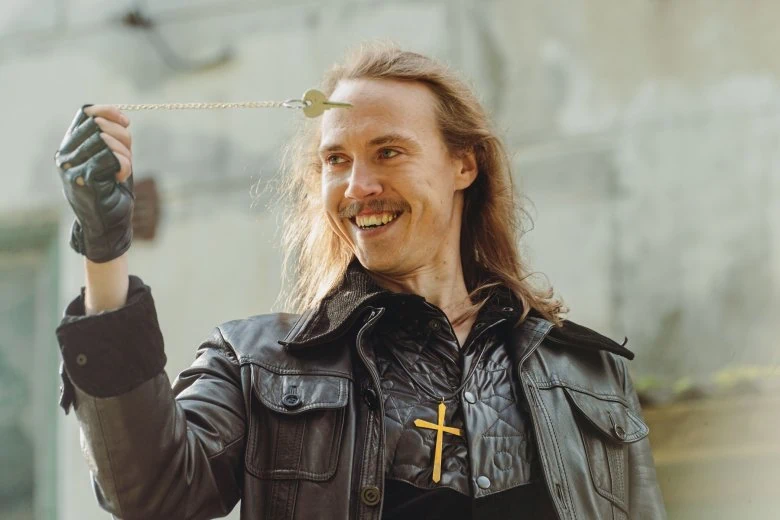 This autumn, filming of Estonian director Rainer Sarnet's film "Invisible Fight" took place in Riga, co-produced by Estonia, Latvia, Germany, Finland and Greece.
Director Rainer Sarnet is also well-known in Latvia. His previous film won the Riga International Film Festival (Riga IFF) prize in the autumn of 2017 and has won more than 20 international and national awards in total.
In "Invisible Fight", the director continues to create a unique visual world. It will be a kungfu comedy taking place in an Orthodox monastery in the Soviet Union in the 1970s. The heroes of the movie kungfu have a way to overcome their demons - pride, vanity and lust.
The film has been co-financed by the Riga Film Fund. The White Picture project, in collaboration with the Estonian studio Homeless Bob Production, will be released in 2023.
The involvement of the Latvian side in the project is essential. Most of the film is shot in Latvia, and the participation of Latvian film professionals are planned in the film's visuals (artist Mārtiņš Straupe, costume designer Berta Vilipsone and make-up artist Maija Gundare are part of the film crew). In addition, the music of the film is also created by various Latvian artists.
The film is made with the support of the National Film Center and co-financed by the Riga Film Fund. It is planned to be co-produced by five countries - Estonia (Homeless Bob Production studio), Latvia (White Picture), Germany (The Post Republic, Rapid Eye Movies), Finland (Helsinki Films) and Greece (Neda Film). In the spring of this year, co-financing from the European fund Eurimages was also approved for the project.