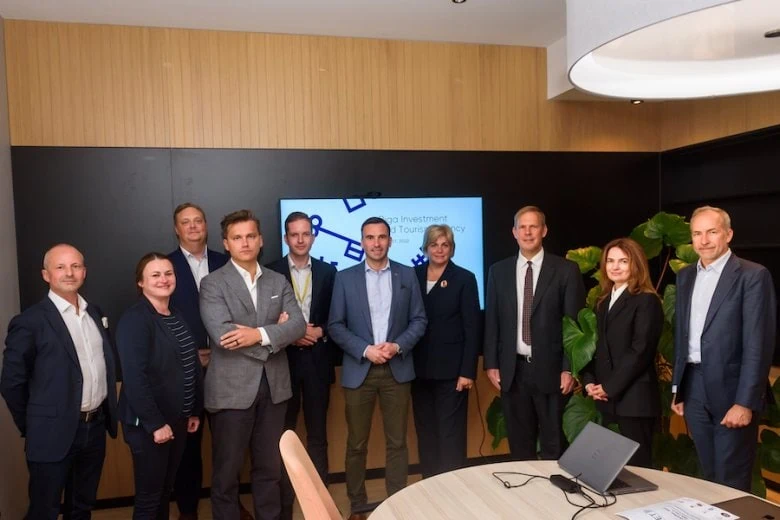 In order to attract new investments to Riga and improve cooperation with foreign investors, the first meeting of the Riga Investors Consultative Council was held on September 6 of this year.
The goals of the Council include further integration and growth of foreign investors, which additionally promotes the transfer of knowledge and technology, in the long term ensures the availability of a more competent workforce, prevents the lack of information, ensures a regular exchange of information, as well as experience and opinions between investors, the represented industries and the Riga municipality.
Council representatives:
Mārtiņš Staķis, chairman of the Riga City Council, head of the council;
Fredis Bikovs, Director of the Riga Investment and Tourism Agency, Deputy Head of the Council;
John Tully, founder and chairman of the board of the company Mikrotīkls (Mikro Tik);
Lauris Liepa, managing partner of law firm COBALT, sworn attorney;
Mārtiņš Vanags, chairman of the board of the Alliance of Real Estate Developers;
Elīna Putniņa, Director of Tax Consulting Services at Deloitte Latvia;
Olga Barreto Goncalves, head of Latvian Startup Association Startin.LV;
Kim Leandersson, head of Cognizant's Baltic region;
Antra Zālīte, chairman of the board of Visma Enterprise;
Matīss Paegle, investment director of investment fund Balt Cap.
The council's main task will be to examine strategic issues related to attracting investment to Riga and make proposals for improving the investment environment in the municipality. At the council's first meeting, the most urgent problems related to the business environment in Riga in the sectors represented by the council members were identified and agreed on specific tasks in the council's work.