Fourteen investment attraction agencies of European cities and regions have united in a unique project, starting cooperation in the "Choose Europe" project.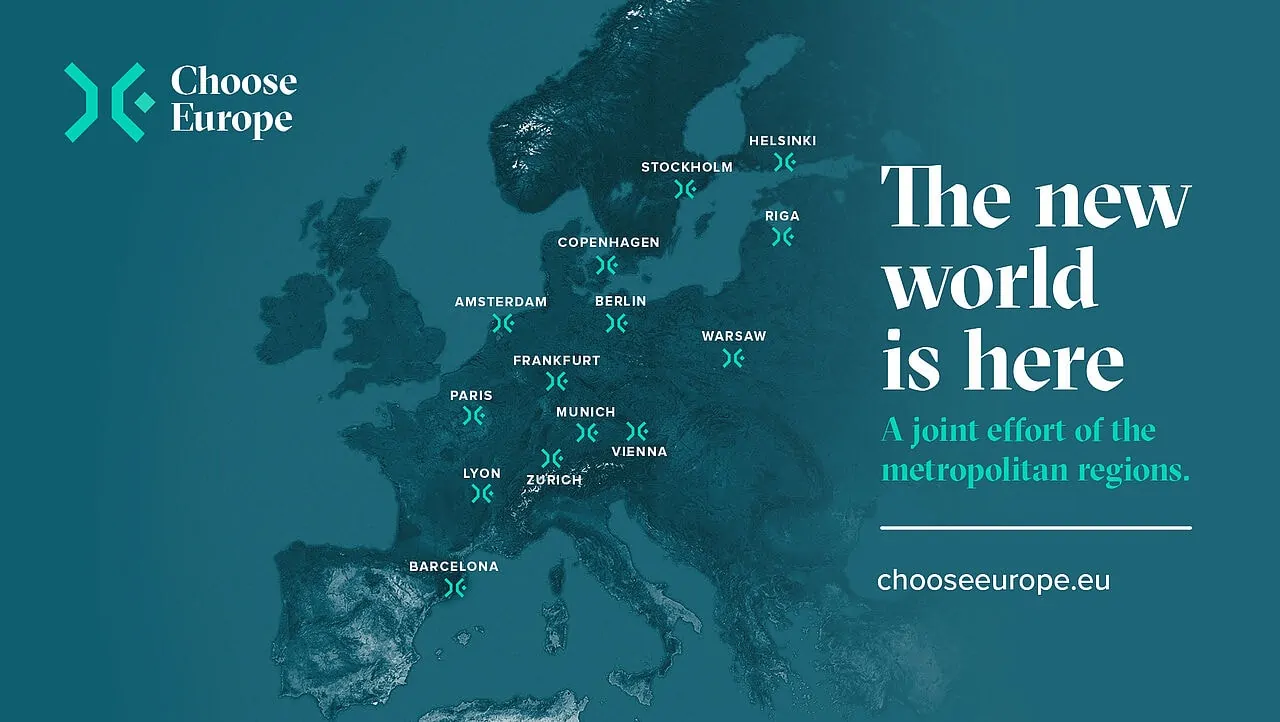 The project's mission is to position Europe as an ideal place for international companies for sustainable growth and improvement of competitiveness. The metropolises and regions of Riga, Amsterdam, Bavaria, Catalonia, Berlin, Copenhagen, Frankfurt, Helsinki, Lyon, Paris, Stockholm, Vienna, Warsaw and Zurich participate in the project.
Fredis Bikovs, Director of the Riga Investment and Tourism Agency, states:
The project aims to emphasize common values and strengthen the European economy. Cooperation is based on shared European values: a people-centred model that promotes stability, sustainability and prosperity. It is the first time that foreign direct investment (FDI) competitors have joined forces for the common good.
We are pleased because Riga is the only city from the Baltic region invited to participate in this project.
The campaign will initially target North America and focus on digital channels and several physical events in European cities, such as Web Summit and MIPIM. This project marks the beginning of a long-term collaboration between the 14 cities, regions and metropolitan areas.
"We are different in terms of sectors and geographic distinctions; however, we're ultimately still very similar. Serving at a metropolitan or regional level, we have been entrusted with the task of attracting responsible value-adding investments to our cities in order to foster innovation and job creation. But we aim to achieve this by abiding by our shared European values and without compromising on social and environmental sustainability," says Peter de Kruijk, Director of Amsterdam International Business, a founding member of the network.
To know more about the project and the participating European Regions, visit: www.chooseeurope.eu
For more information, please contact:
Eva Medjane
eva.medjane@riga.lv
+371 29495285