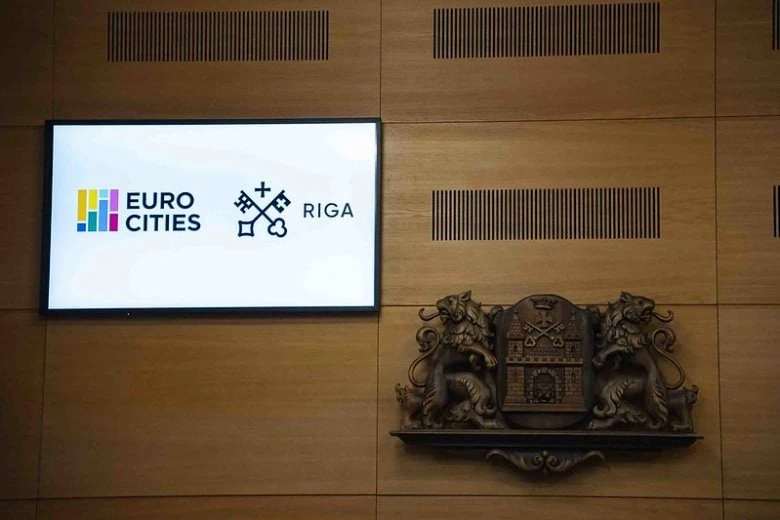 The mutual learning event of the European city network "Eurocities" WG Employment took place in Riga this year from 7-9 December. It touched upon the crucial topic of the labour market integration of vulnerable women with migrant and refugee backgrounds.
For three days, representatives of the European Commission, OECD, Barcelona, Helsinki, Paris, Stockholm, Sofia, Vilnius, and other organisations and 13 different European cities participated in the event, hosted by the city of Riga, with the aim for participants to exchange ideas and practices to identify and address the challenges faced by vulnerable women, including those of migrant and refugee backgrounds, when attempting to enter the labour market.
In Riga, we emphasised the situation faced by the millions of refugees who fled the invasion of Ukraine. Since the attack, Latvia has taken in over 40,000 refugees from Ukraine, many of whom remain in Riga, where a refugee support centre was, at one point, seeing over 1000 people every day.
The first working group session was opened by the city mayor Mārtiņš Staķis and took place in the Riga City Council. The participants shared their experiences, and later, the members of the "Eurocities" working group met with Ukrainian women employed in Riga. They visited the "Common Ground" community centre and the Ukrainian secondary school, where they met the teachers from Ukraine who are currently teaching children in Riga.
Further on, the representatives of the European municipalities and Eurocities city network visited the Riga Support Center for Ukrainian residents to get to know the work of the centre, partake and study the operation of the Labour Exchange event, as well as participate in workshops during which they analysed examples of the inclusion of women in the labour market in Europe.
The purpose of the working groups was to share the knowledge and experience of different cities and jointly develop solutions.
Eurocities is a network of more than 200 cities in 38 countries, representing 130 million people, working together to ensure a good quality of life for all. www.eurocities.eu