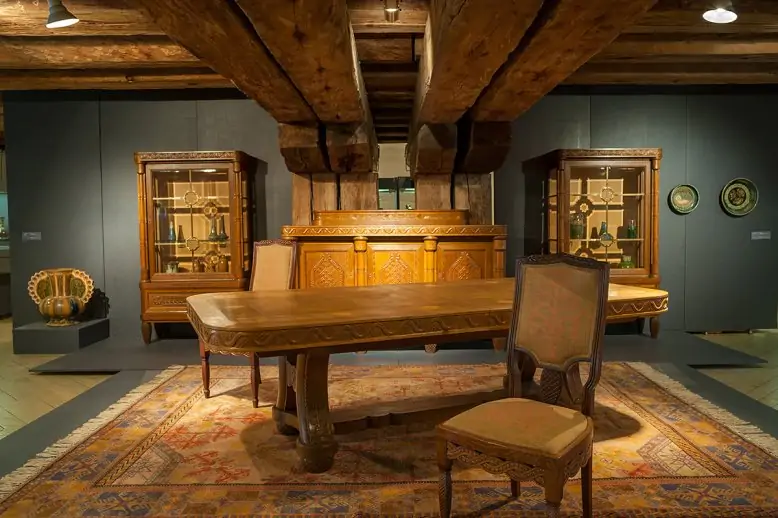 The Museum of Decorative and Design Art is located in the former St. George's Church building (1204), which is the oldest stone building in Riga. It features seven collections of decorative and design art work.
The Museum of Decorative and Design Art has collections of unique textile articles, ceramics and porcelain, metal art and decorative wooden, leather, glass and design art.
The museum owns the biggest existing collection of works by the founders of Latvian modernism, artists of the Baltars porcelain painting workshop: Romans Suta (1896–1944), Aleksandra Beļcova (1892–1981) and Sigismunds Vidbergs (1890–1970). Latvian modernism is defined by the abstract geometrical forms inspired by the Cubist, Futurist and Art Deco movements, decorative colours and shapes and graphic subtlety. The collection of works spans the time from the late 19th century to the present.
Permanent displays of the Museum of Decorative Arts and Design on the 1st and 2nd floor introduce the work of individual artists and the prevailing art styles and directions of various periods.
Alongside the permanent exhibitions, the museum presents a wide range of temporary shows and annual exhibitions of Latvian and international decorative art and design. A significant role in the activities of the museum is played by creative workshops (fabric printing, wool felting, etc.) and other events which is a great opportunity to express your creative imagination.