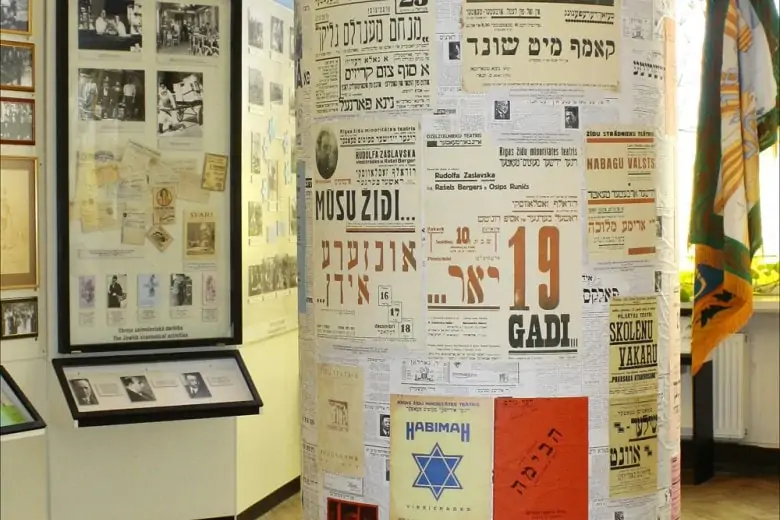 Established in 1989 and housed in the historical building of the former Jewish theater, the museum "Jews in Latvia" is dedicated to researching, promoting and commemorating the history of Latvia's Jewish community.
Visitors can learn about various aspects of Latvian Jewish history and culture from its beginnings in the 16th century up to 1945, including legal status, economic activities, education, religion, politics and intellectual pursuits. A special section is dedicated to the Holocaust and the rescue of Jews in Nazi-occupied Latvia.
The museum's collection includes documents and photos, as well as books and artifacts. Of special interest are the wide range of 19th and 20th century memoirs, the rich collection of family photos, and printed materials produced by Jewish organizations in the interwar period.