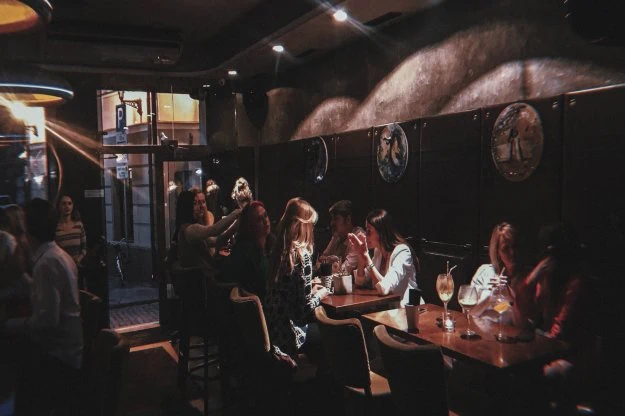 'A good bar sells a sensation, not drinks' has been the motto of the B Bar Restaurant for the entire decade it's been open. The B Bar Restaurant is located in Riga's historic central part, next to the Dome Cathedral.
The B Bar Restaurant is a safe haven where one can submit to the balmy velvety atmosphere, enjoy a stolen moment and sip possibly the best cocktails in Riga.
The B Bar Restaurant attracts attention with its original interior, a fusion of contemporary and early 20th century styles, as well as a great selection of cocktails and food. Live music and special monthly events have also become very popular receiving genuine interest.
During the warm months, visitors prefer the outdoor terrace, whose proximity to the Dome Cathedral allows one to fully bask in the Old Town's historic atmosphere.