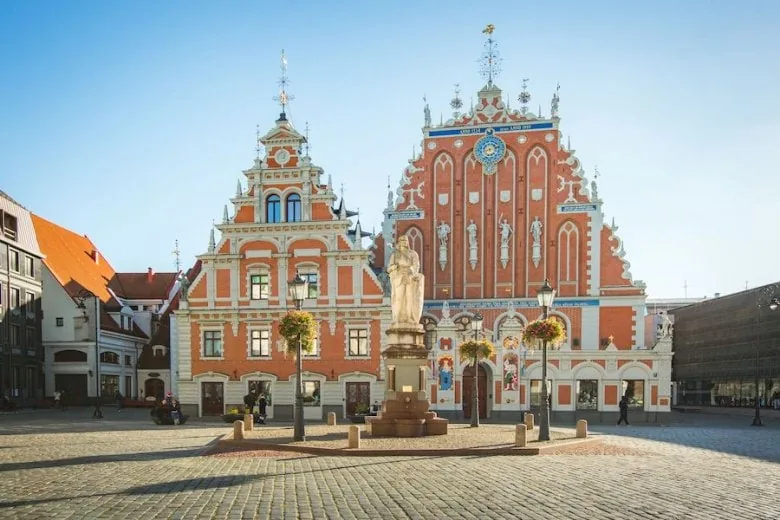 The House of the Blackheads is in the heart of Old Riga, near the Town Hall Square, facing the Riga City Council. The house is very deservedly called grand and royal, and it is a must-see for every city guest.
The House of Blackheads has been delighting citizens and guests of the city for almost 700 years. This is one of the most luxurious buildings in Riga, which preserves both the unique historical heritage of the legendary Blackheads Brotherhood and the history of Riga.

Historically, the house's primary function was to promote entrepreneurship - it was a gathering place for merchants and sailors for several centuries.

The soul of the House of Blackheads is the bustling and cheerful blackheads, who, being young and unmarried merchants, stood out with their temperament and great passion for organizing various celebrations and cultural events. Their enthusiasm made this house one of the main cultural centers that set the pulse of public life throughout the city.

Even today, the house offers the most luxurious and prestigious premises for significant events, concerts, gala dinners, parties, conferences, and other cultural events.