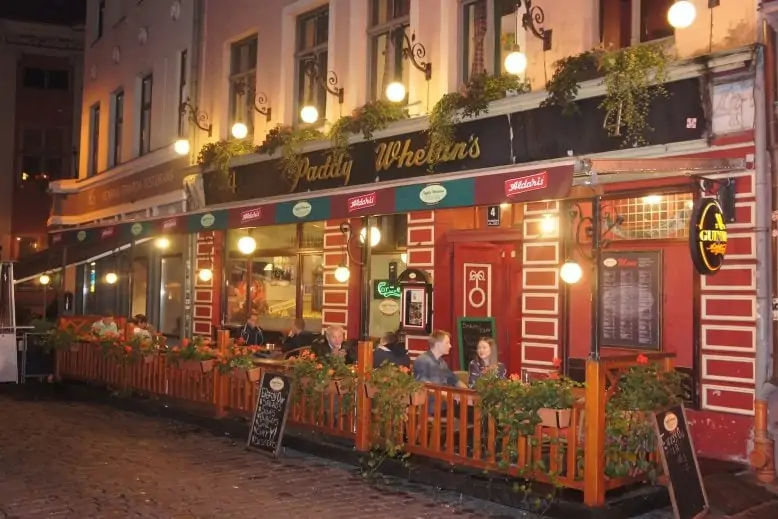 Paddy Whelan's, a true home away from home, is the oldest Irish pub in the Baltics and one of the best in the world.
A trip to Latvia should never be considered complete without a stop at this truly amazing gem of a pub where more than 1,500 perfect pints of Guinness are served on St. Patrick's Day every year. Ideally located in Riga's Old Town, we offer the greatest selection of both local and imported beers and whiskeys and the menu boasts genuine Indian cuisine prepared by Indian chefs on top of traditional pub grub.

Folk-rock legends, Irish singer Shane MacGowan and Russia's Boris Grebenshchikov of Aquarium, make sure to stop by for a few drinks when they visit the Latvian capital.

Our Irish pub has the best coverage of live sporting events with football, rugby, ice-hockey and much more.