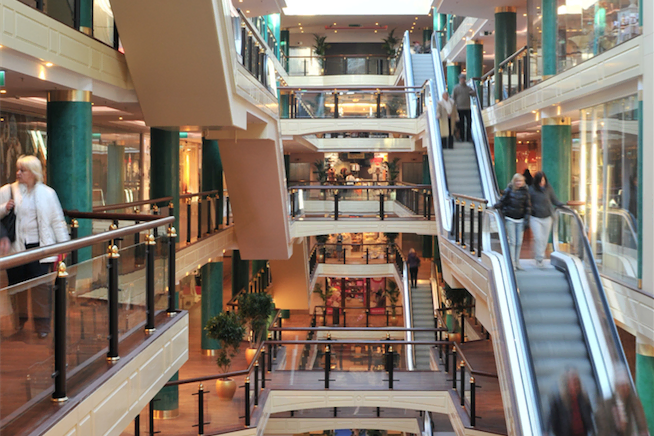 The Galleria Riga shopping centre has been operating on Dzirnavu iela 67 in downtown Riga since 2010. It is home to more than 85 stores, restaurants and cafés that take up 23,300 square meters of retail space. The main section spreads across seven floors, not counting the two-floor heated underground parking garage. During the spring and summer months, the 8th floor is site of the largest rooftop terrace in the Baltic countries. There, several fine restaurants offer great food and drinks, along with a fantastic 360° panoramic view of the Latvian capital.
The first-rate stores and restaurants at Galleria Riga - along with a wide array of services, personal approach and unusual atmosphere - inspirē customers to develop their personalities and enjoy life.
One will find practically everything that one needs at Galleria Riga,including clothing, shoes and accessories, books, children's items and household goods. Each store in the shopping centre is special, allowing buyers to follow the latest fashion trends and express themselves in various creative ways.
Galleria Riga is home to such internationally renowned fashion brands as Lloyd, Ivo Nikkolo, Monton, Baltman, MAX&Co, Marella, Ecco, Cortefiel and Mohito, as well as popular stores like Suit Supply, Reserved, Danija and many more. Smart concept stores like 8 rooms, which sells clothing by Latvian fashion designers, create a special ambience.
Inspiring shopping, delicious meals and a pleasant meeting location right in the city centre make the Galleria Riga an ideal place for spending quality time. Consequently, it should come as no surprise that the Galleria Riga's slogan is Life gives you wings!