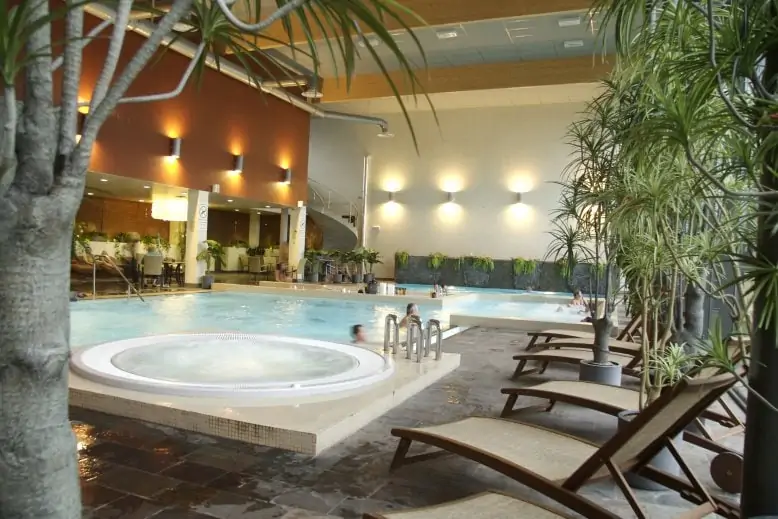 Forget your every day routine and come to relax your body and mind to Hotel Jūrmala SPA & Health Centre. For your pleasure and health, you'll find more than 100 various treatments - classic massages, massages for couples and some exclusive treatments such as Amber therapy.
The SPA Centre offers relaxing massages, various water treatments, beauty treatments for face and body, hairstylist services, manicure - pedicure, SPA capsules, five different saunas and three pools of various water temperatures, aerobics, gym and even more. Amber therapy is one of the special offers. Amber is Latvian precious stone, a stone of health and happiness. The treatment consists of peeling with amber pieces and powder and amber stone massage. Amber contains salts of amber acid that activate metabolism processes in the body. The amber acid salts have antiseptic effect, have positive influence on the thyroid, milt and heart. The salts stimulate sexual energy.
Every season the SPA Centre offers Day SPA packages. By May 31, you can try SPA and beauty winter rituals. Although this is a wonderful season and snow is all around, this is a tough time for your skin and hair. For their well-being, the Hotel Jūrmala SPA offers a special winter programme. You can enjoy the Snowflake Poem in the salt room, water bed or sunshine room and with facial treatment. You can take your time in the Winter Garden where you can enjoy a pearl bath with vanilla, almond flower and orange essential oils, body relaxation treatment with aromatic massage and a cup of rooibos tea with ginger and cinnamon. You can also choose the Shining Crystal (Soya candle therapy for hands, facial mask with vitamin C and body peeling) and the White Touch (hydro-massage bath, natural hair mask, crio mask for legs and paraffin mask for hands).