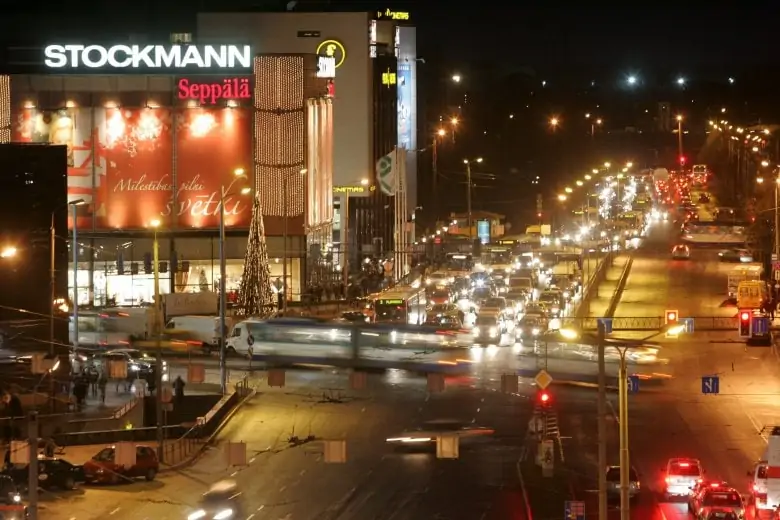 The four-floor 'Stockmann' shopping centre offers modern clothing, various delicacies, a restaurant, and other stuff.
The four-floor 'Stockmann' shopping centre features an area of 11,000 square metres and an underground car park for 76 cars. The building has an in-built connection with the 'Kino Citadele'.
The ground floor holds cosmetic, accessory and footwear sections, as well as a flower shop, a cafe, and grocery. The first floor has a wide choice of men's clothing and a selection of the youth brand 'One Way', while the second floor holds a great section of women and children clothing and footwear, and toys. Among offers: world-famous brands Hugo Boss, Moschino, D&G, K. Lagerfeld, and others. A children area is also available where you can leave your kids attended while shopping.
The third floor features the youth brand Seppälä, household items and travel gear and accessories, as well as the 'Fazer Café & Restaurant'. Tailor and stylist's services are also available here.