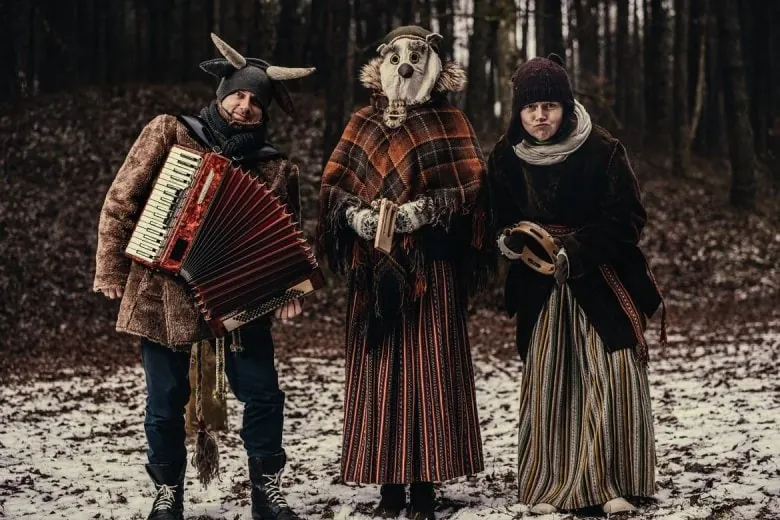 The winter solstice arrives at the Latvian Ethnographic Open-Air Museum with songs, games, rituals, fortune-telling and well-wishes.
Log-dragging is also among the most characteristic winter solstice traditions. The merry-makers will wear masks and drag a log from one homestead to another, gathering all misfortunes from the past year.
Afterward, the log will be set ablaze, and everyone will be able to burn away his/her negative thoughts, failures, fears and keep warm hands with hot tea and crisp gingerbread biscuits.